Marketing
Artificial Intelligence Fueling Digital Marketing for Enhanced Business Impact
The way forward for digital marketers is to customize digital tools and technologies to specific business needs, so as to deliver the desired business value impact with superlative customer experience at the core.
The digital revolution has been increasingly enhancing the impact of marketing on management. Digital marketing is quite a broad term encompassing social media marketing, e-mail marketing, internet marketing, and search engine marketing, among others. While e-mails, social media, websites, and e-commerce, are tools that marketers use to promote services and products to their target audience, Artificial Intelligence (AI) is now intrinsically being used for digital marketing to map the right kind of promotional tools for specific market offerings.
AI and Customer Value
A combination of AI and digital marketing has been adopted extensively across sectors such as healthcare, financial services, retail, automobiles, education, and entertainment. As a case in point, the ability to track data makes it possible for retailers to develop strategies for a better understanding of consumer behaviour by keeping the user's purchase life-cycle at the center. And this is just the tip of the iceberg. The advantages that AI, digital marketing, automation, and analytics bring to the ecosystem, is set to evolve further in the near future.
Digital marketing and AI tools are being used effectively to predict a customer's lifetime value accurately and also to analyze the return on investment. No wonder that companies are now shifting their investments heavily towards digitization, which will better allow catering to both online and offline customers. Companies can closely track and monitor the performance through digitization, and evaluate the overall harvest of the business, thus enabling enhanced end-user impact and value delivery.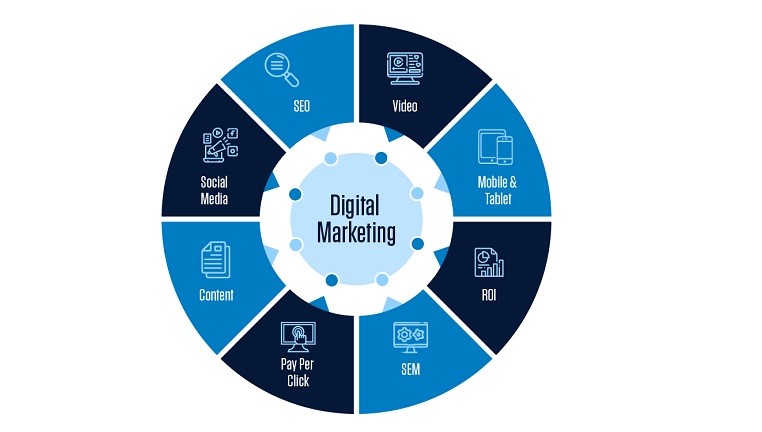 Implementation of Newer Technologies
Some high-impact cases in point...
Chatbots
As users, we have come across a number of chatbots used in the retail space, especially by e-commerce players. While some have leveraged AI-powered chatbots to be able to respond effectively to a customer's query within a few seconds, others haven't been as successful. In the online food industry, for example, companies like Swiggy and Zomato have used AI-powered chatbots quite well to suit their diversified business needs. Chatbots are customized in such a way that they have the ability to engage with customers almost like humans. They can be used not just to address a customer's query, but also to further map a user's journey with the brand. This data can then be used to push predictive suggestions, to track order delays, delivery issues, payment issues, and many more such aspects.
In the banking industry, Digibank by Development Bank of Singapore (DBS) has one of the best chatbots in use, known as Digibot. The bank has leveraged chatbots to significantly enhance the digital experience for its users. It is enabled to perform multiple tasks on-the-go, such as sharing transaction details, account balance, mutual fund details, and bank statements, among others.
Voice
A few years ago, voice functions referred mainly to calling services. Nowadays, a lot of our initial interaction with technology is powered by AI-based voice assistants, such as Apple's Siri, Microsoft's Cortana, Amazon's Alexa, and Google's Home. This trend gained momentum following the mass adoption of smartphones in recent times. Voice assistants are now being used even as home assistants and in autonomous cars also. It is undoubtedly going to be one of the biggest trends in the coming years. According to a recent report, of all the searches performed on Google every day, almost a third of those on average are voice searches.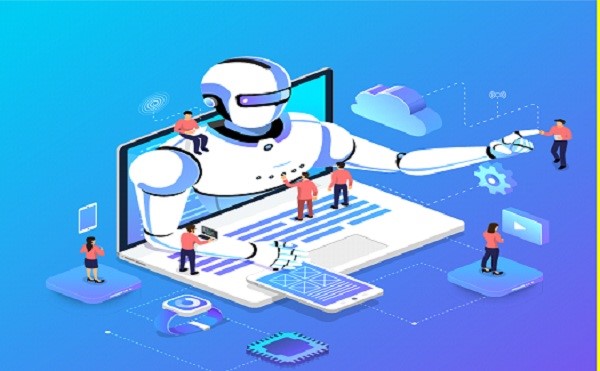 Digital Marketing in our Daily Lives
Here are some of the industries with the most profound impacts of digitization...
Healthcare
The impact of the digital revolution in the healthcare sector has been among the most rewarding. Digitization of healthcare procedures now allows us to directly book appointments with doctors, consult with them virtually, and also receive health records online. Various standalone apps such as Practo and Ask Apollo, as well as the backend tools used in hospitals and clinics, has made this very feasible. The number of patients impacted by a particular disease, the drugs prescribed for an ailment, the corresponding age of the patients who are more prone to certain infections, the demographics of a patient – such data sets is consolidated and synchronized through various business intelligence tools, to offer a better user experience to patients and also enable more effective prevention, treatment & cure. All this is ever more relevant in the times we live in currently, due to the COVID-19 pandemic.
Travel and Tourism
Consumption of digital tools has increasingly been on the rise in the travel industry. It is much easier nowadays to travel from one place to another with online applications such as TripAdvisor and Cleartrip cutting down our reliance on travel agents and physical ticketing counters. The data thus collected by these applications are a treasure trove for companies to push customized reminders and targeted offers, based on customers' frequently travelled routes. Digital marketers are also using the data in a big way for online campaigns, offers, promotional ads, and discounts, on both online and offline platforms.
Retail
While online retailers have leveraged digital marketing tools to their benefit, offline stores are also increasingly waking up to their advantages. According to a report published by Deloitte in 2018, 56-cents of every dollar spent in an offline store is influenced by a customer's digital interaction. On the whole, when combined with online sales, digital interaction could be approximately 50%. As the industry keeps evolving, offline stores are also further investing in an online presence to create enhanced user experiences through online-offline integration. Players in the fashion/ e-commerce industry, in order to analyze information regarding a customer's purchase pattern, are aligning their online platforms with digital marketing tools that allow them to measure the outcome of each of their promotional campaigns. Leading fashion brands are leveraging data through various means, e.g. the recommendation engine, which suggests customized products, services, information to users, based on analysis of data.
The Next Frontier
While a number of tools that aid digitization have come to maturity, many more are still evolving. Digital marketing and AI, although being used extensively today, are also further evolving based on surging demand. But digitization cannot be used as a straight-jacketed solution. To implement and amplify digital technologies effectively, an organization must clearly and precisely lay down the core objectives and the expected outcomes. The way forward for digital marketers is to customize digital tools and technologies to specific business needs, so as to deliver the desired business value impact with superlative customer experience at the core.
Disclaimer: The views expressed in the article above are those of the authors' and do not necessarily represent or reflect the views of this publishing house. Unless otherwise noted, the author is writing in his/her personal capacity. They are not intended and should not be thought to represent official ideas, attitudes, or policies of any agency or institution.
This article was originally published in Business World.