Corporate
I changed as a consumer and how it's impacted the footwear industry
Best foot forward…
I have never been particularly fond of black formal shoes. Brown has always been my go-to colour. My fetish notwithstanding, the black, the brown, and all the casual shoes nevertheless lay wrapped in cloth covers and mothballs now. My shoe cabinet gives away the story emphatically. Stuck at home, with rare outings to the grocery shop, flip-flops are my new best friend. Kolhapuri chappals, in particular, have caught my attention – comfortable, yet chic. The only pair of shoes I have bought in the last 15 months of the pandemic is a set of sneakers to run up and down the stairs. Call it the lockdown workout regime.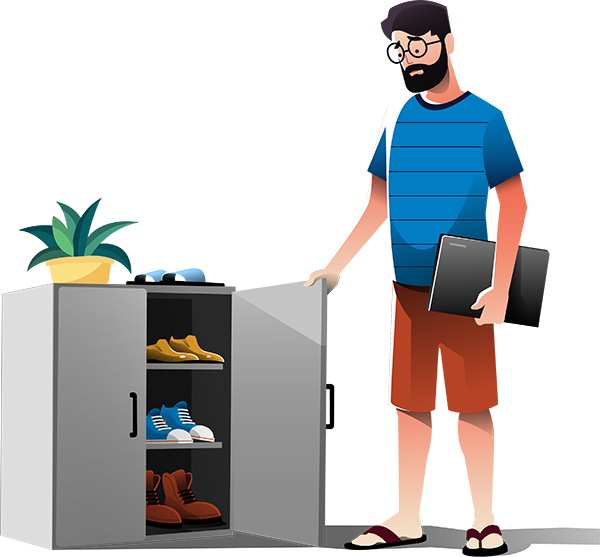 The pandemic has changed me as a consumer. But how is my behaviour as a consumer changing the footwear industry? In more ways than one, I reckon.
Now we dare to buy footwear online…
As the pandemic spread across the globe and governments resorted to complete or partial lockdowns, specialist footwear retailers and department stores were forced to remain shut. Footfalls in physical stores declined to nil almost immediately.
Sales of wholesale athletic footwear, which recorded an impressive 40% cumulative growth between 2008 and 2019, suffered a sharp blow right after the outbreak of COVID-19 in 2020, according to a report by consultancy firm AlixPartners. A sample set of 13 US-based footwear companies saw a 31% decline in 2020 second-quarter revenues, the report states. Meanwhile, online shoe sales showed an upward trend in 2020, growing by 10%, with online sales of fashion shoes rising by 12%, implying a shift in consumer sentiment towards ecommerce purchases.
The hope of a full recovery to pre-pandemic revenues hinges on this upward trend seen in online footwear retail, driven by the casual footwear categories like boots, sandals, and fashion sneakers. As this shift to digital is expected to continue long after the pandemic, footwear retailers are getting their acts together and devising digital strategies and investing heavily in technology to create hybrid online-offline stores. Most retailers like Nike, FootLocker and even Shoppers Stop in India, to name a few, have a curb-side pick-up facility available at select places.
After smartphones and smartwatches, it's now smart footwear…
Running is no longer about tying up your shoelaces and hitting the road. Sensors have brought inanimate shoes alive as a fitness assistant, tracking calories, location, duration, speed, and terrain in real-time. Smart foot pods, insoles, and fitness socks are further fueling this rise. The best ones will also make you a better runner and lesser prone to injuries. Stryd, a lightweight shoe clip does this effectively. The full range includes its measure "power" run, stress score, ground time, vertical oscillation, and so on, which is helping runners run faster, without hitting a wall.
But fitness is not the only area where the footwear industry can integrate technology for better efficiency. The challenge of getting the shoe size and fit right while selling online is probably the single biggest factor prodding the use of technology integration in the footwear industry. Typically, the footwear industry records over 30% returns and exchanges on an average, due to size and fit mismatch. Several retailers are trying to arrest the rate of return, by leveraging technology such as Augmented and Virtual reality.
You can now shop for the right shoe from the comfort of your home without trying it on. Adidas recently unveiled what it describes as the "ultimate" 3D printed running shoe – the Futurecraft 'STRUNG.' The data-oriented approach adopted by Adidas combines software and robotics to precisely place each thread, allowing the footwear to be modelled to the exact contours of an individual runner's foot. How cool is that!
Whatever be the rationale behind the evolution of the footwear industry, one thing is clear – all roads now lead to personalization. From colour to fit and size, to shape and desired features, footwear retailers are going beyond the usual to appeal to shoppers sitting at home. Nike By You (previously NIKEiD) allows customization of sneakers by colour and choice of sport. Vans and Converse have also entered the personalization game, given the growing demand from consumers for merchandise designed by, and for them. So, if dull standard shoes are no more for you, let your creativity go wild. The memory of wrapped up formal shoes will fade away eventually.
For information on the retail industry and services offered, check out our webpage here.