Corporate
Shaped by the chaos of COVID-19, a new world order awaits the BPM industry
Resilience, in the face of a global crisis, has defined BPM industry's response to the disruption triggered by the COVID-19 pandemic. Sector players have been agile in invoking immediate action to work-from-home for employees, manage business continuity for clients, and to protect the interest of society at large.
We know by now that the COVID-19 crisis is not an ordinary case of economic downturn. Fundamental changes in client behaviour, unavoidable supply chain constraints, and the challenge of enabling employees to work from home, have knocked out the basic tenet of BPM industry – physical proximity to customers, products, and management.
In such turbulence times it is necessary to adopt a perspective that is off the beaten path – taking a stock of what can be gained out of the chaos – creating an opportunity for the industry to re-invent through gathered insight. We have already seen the crisis trigger an evolved sense of collaboration between competitors and peers to innovate and co-create strategies to deal with the current situation.
Most organisations have already adopted the hybrid operating model of allowing a part of their people resources to work from home as a long-term strategy. The pandemic has given us enough evidence that such a model is indeed possible in a services capacity, albeit assuming that key aspects of customer behaviour, employee well-being and innovative technology solutions are considered. Having effectively dealt with the crisis situation, the goal now is to de-risk the future by leveraging learnings from the present. There is an opportunity for organisations to build a more holistic strategic plan for clients and for the workforce as well.
While some shifts impacted in these unprecedented times are temporary, other will become an integral part of long-term continuity strategies. As the initial scramble of organisations settle down, we are seeing snatches of what the future operating model for the BPM industry might look like.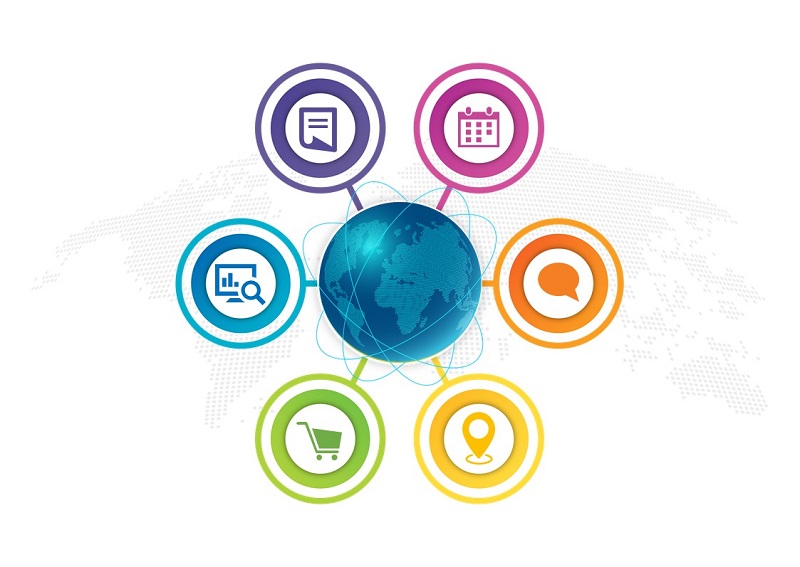 From the perspective of an organisation
While resuming or extending the hours of service delivery might be an obvious consideration, a fresh and accelerated view on a channel or contact strategy should be considered to ensure that customers have all options available. A lot of service organisations have not been successful at directing queries to appropriate channels.
Technology solutions will be required to compliment the hybrid operating model – e.g. recruitment, training, engagement and knowledge management. As a high percentage of the workforce is now enabled to work remotely using available technology, it is critical that organisations invest in the capability to train their employees not only in the right set of tools but also the new soft skills requirements and provide just-in-time learning to address the immediate skill gaps.
Organisations will increasingly be driven by data, which will require a significant shift from the top-down decision-making approach. This will necessitate upgradation of data security and physical security measures to support both remote working and on-premise service delivery. It will also require modules that plug and play.
The safety and well-being of employees has become one of the top priorities for companies, and it is likely to be a mainstay in the post COVID phase also. Maintaining work-life balance in a WFH scenario is crucial to the overall wellbeing of employees and continued productivity. Human resources and internal communications departments will play a key role in implementing it, while managers will have to adopt a hands-on approach to keep the mental stability of employees in mind. Advanced collaboration tools will be crucial in this regard.
An increase in flexible working options, both from home and office, will enable a larger talent pool, which is location agnostic. The New Normal presents an opportunity to mainstream untapped workforce with the help of technology. As new challenges emerge with the COVID-19 situation, new operational roles will also see a rise. Following new roles can be foreseen in the future:

WFH mobilisation /onboarding team
Team for effective implementation of evolving IT and compliance scope
Additional communication resources to enhance focus on employee engagement
Resource to focus on employee well-being – in and outside office premises
Health and Safety resource focusing specifically on compliance to changing and evolving regulations
From the perspective of service delivery
Customers are likely to be more sensitive to pricing and will seek flexible payment options. This may trigger customer churn in the near future, depending on organisational capabilities and essential requirements.
Partnering with the right service provider in the right geography should form the basis of strategic partnerships going forward. Pricing will be at a premium, but it has the potential to create niche capabilities for the clients.
There is a significant opportunity to position Automation and RPA solutions as an essential proposition to enhance customer experience and to facilitate frontline resources to respond better to complex customer queries.
We are still evolving as the pandemic continues to wreak havoc across the globe. While the crisis situation has upended the world as we know it, it definitely presents us with a plethora of new possibilities. A new world order may just emerge out of the chaos. A key strategy for service providers will be less dependent on cost and more on de-risking the future.