Digital Interactive Services
Surviving in a Cookie-less World
Just as the world was showing signs of recovery from the global pandemic, the adtech industry was hit by a monstrous disruption. Earlier this year, Google joined a growing list of browsers ditching third-party cookies and announced that it will stop the use of the controversial tracking technology in Chrome by the end of 2023.
Blocking of third-party cookies that are instrumental in delivering personalized ads, sent large brands and their agencies in a frenzy. Considering that Google is a market leader in the online advertising space, a chunk of companies has their advertising strategies pinned on it. Soon enough, companies started redrawing their display and programmatic strategies, trying to minimize the effect of a humongous cookie-pocalypse.
Apple's Safari search engine has been blocking third-party cookies since 2017 when it brought on the Intelligent Tracking Prevention (ITP) protocol. Firefox blocked its 3rd party tracking cookies in 2019. With the introduction of stringent data privacy laws, such as the EU's General Data Protection Regulation (GDPR) , Google has faced multiple anti-trust investigations for violating user privacy with the use of third-party cookies. But the move doesn't in the least imply the end of tracking or personalized ad targeting.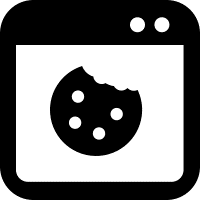 That's how a cookie crumbles
With the growing awareness around privacy issues comes a stronger need to understand what cookie files actually do. Cookies can remember website configuration if any, such as language settings, login details, or products added to the shopping cart, till much after a user leaves the site. These cookies are a treasure trove of data for advertising processes like behavioural profiling and retargeting.
Google Ads, for example, creates third-party cookies to monitor which websites were visited by each user. This is the reason why you will see your last searched product on a shopping website hovering on an entirely different webpage you might be browsing.
There are essentially two types of cookies – first-party and third-party. They both contain the same pieces of information and can perform the same functions. But both are distinct in the way they are created and used. First-party cookies are stored by the website domain you are directly visiting. They allow the website owner to collect analytics data, remember language settings, store shopping cart details for a repeat visit, and perform other useful functions. This type of data is what is used to make our experience as users better and is 100% owned by website owners.
Third-party cookies are created by domains other than the one you are visiting directly. They are essentially first-party data of different websites that are collected from different sources. We cannot buy this data from the organization that collected it directly. Instead, data aggregators gather the data from different companies, compile them into a very large dataset and sell them as third-party data.
These cookies help advertisers target and retarget users with more personalized ads based on the user's recent online behaviour. They allow advertisers to reach the right target audience with a certain amount of accuracy and also enable "cross-site tracking" – the practice of collecting user behaviour and browsing data from numerous websites. Moreover, third-party cookies also influence the "Ad serving" mechanism as they provide data to make decisions on what to serve, when to serve, and how to serve ads, and collects data in the process. 
A better alternative
With Google's decision to stop collecting data through third-party cookies, advertisers will find it more challenging to target and deliver personalized experiences. Here are some alternate methods to fall back on in the absence of third-party cookie data.
First-party data
Declared data
Emails
First-party data
As established, first-party data is the most relevant data that is collected from a user's direct interaction with a website, app, social media, CRM, or email marketing. These interactions are not anonymous like in third-party cookies, but are direct and intended, providing the actual intent of the user. There are four distinct benefits of first-party data when compared to the soon-to-be phased out third-party data.
Ease:

Unlike 3rd party data, you don't have to buy first-party data from aggregators. It is very easy to collect if you have an online presence.

Value:

First-party data is more valuable than third-party party data, as it is generated directly from existing and potential customers.

Relevancy:

This is real customer data; it is more relevant as it details how, where and when the data was collected.

Differentiator:

1st party data has the potential to become a key differentiator and can offer a much-needed competitive advantage. As it is specific data on how potential customers interact with a brand, it can provide insights on customer behaviour that third-party data cannot provide.
Declared data
Declared data is the information or input furnished by the customer directly during one-on-one engagements across the sales cycle. These engagements can happen through social media or AI-driven chatbots, enabling a marketer to know accurate customer intent on purchase or research and their demographics. This data will even help to personalize the user's experience. In a survey conducted by Forrester, only 19% of participants said they are not willing to share data with the companies, while 81% said they are happy to share information with a company to get more personalized products or offers. So, the time is ripe for brands to adopt these simple yet powerful tools to understand the customers and gather relevant information at scale.
Email marketing
Email marketing is never out of trend. It is one of the best marketing channels to drive sales and nurture client relationships, and most importantly, it is cookie-less. Email marketing can be used to collect customer data, build a database, segment it based on necessary criteria like product purchased, page visited, location or company name, etc., through opt-ins.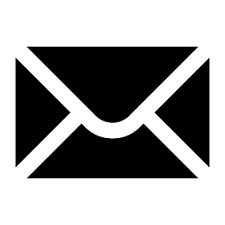 Each segment can deliver tailor-made messages using email marketing tools. These email ids can also be used in Google ads to further personalize or retarget for conversion.
In a cookie-less world, the priority would be to maximize data leverage using alternate sources and to build the ability to stitch insights from these datasets to enliven the process of customer discovery. Effective data analytics capability is essential for brands to make sense of the unstructured data collected from alternate, but reliable sources, for delivering a sentient, hyper customized, and personalized experience to customers.
"Companies that link all of their first-party data sources can generate double the incremental revenue from a single ad placement, communication, or outreach, and 1.5 times the improvement in cost efficiency," a report by the global management consulting firm BCG validated the pivotal role first-party data plays for marketers and advertisers. The shift away from third-party cookies is imminent and brands must prepare themselves by strengthening first-party data collection methodology, interacting with customers across the sales cycle, establishing avenues like website chat or social media, to create a thriving, evolving, and constantly learning system that can transform marketing teams into a Live Enterprise.