Master Data Management
What Makes Master Data Management a Winning Strategy for CPG Businesses
Consumer Packaged Goods (CPG) businesses are operating in an extremely competitive space. Relentless competition, disruptive trends, and digital consumers bring fresh challenges as well as new opportunities.
Businesses in the CPG industry use data to grow in scale and enhance reach among consumers. From supply chain management, product and consumer information to sourcing and procurement cycles, data fuels the current and future strategies for them.
But CPG businesses are struggling to manage data efficiently, primarily due to the staggering volume and types of data available to them.
Key challenges for CPG Businesses
CPG businesses that bank on innovation and data analytics to improve performance face certain challenges, which can be turned into opportunities:
Changing consumer habits
Lack of a digital-first approach in business processes
New entrants in the market
Increasing consumer expectations
Competitive pricing
Fragmented and unstructured mass markets
Labor shortage in supply chains and trade regulations
Inconsistent or inaccurate product, consumer, or vendor data
Siloed and unstructured data
High volatility and fluctuations in the master data
Strict data transparency and product safety laws and regulations
CPG businesses cater to multiple customer touchpoints and sell across a variety of channels today, thanks to the advancements in business processes transformation, new technologies, and digital media. It is clear that streamlining all processes and getting a 360 degree view of the business has become imperative.
The need for master data management (MDM) in CPG
In a data-intensive industry, the most reliable way to streamline data flow, manage risks, and get accurate insights out of massive data sets is by investing in Master Data Management (MDM).
MDM enables businesses to connect the dots and integrate critical data into a single hub. Stakeholders across the ecosystem can get a transparent view of product and customer data. A robust MDM strategy adds value to digital transformation programs using efficient workflows.
Top benefits of master data management (MDM ) in cpg industry
MDM promises a slew of tangible benefits and reduced risks for CPG businesses if implemented correctly. Data management outsourcing has proved to be an immensely successful move for retail, manufacturing, and consumer packaged goods businesses across the globe.
With a rapid setup, easy control, and streamlined consolidation, a solid master data management strategy can help CPG businesses in the following ways:
Consolidated view of data

Get an integrated view that integrates product design, supplier onboarding, and compliance — all to ensure omnichannel effectiveness.

Data cleansing

Clean and enrich master data types and monitor the quality of enterprise-wide data.

Data sharing with partners

Share data across the digital ecosystem and collaborate with third-party trading partners.

Faster onboarding

Accelerate supplier onboarding and speed up customer acquisition cycle.

Third-party integration

Integrate third-party brand data quickly and conveniently.

Better utilisation of team resources

Focus internal resources on other critical processes and challenges.

Cost savings

Reduce data management costs, including hiring and technology investments.

Stock management

Enhance inventory management with accurate and structured data.

Reduce supply chain inadequacy

Identify risks and eliminate downstream supply chain discrepancies and process inefficiencies.

Flexibility and scalability

Work on an operating model that is highly flexible and rapidly scalable (in line with the business growth strategy).

Improve speed to market

Reduce the time to market by increasing the speed at which new and complex products reach the shelf.

Manage data better

Improve profitability and increase productivity by minimising data inconsistencies.

Comply with regulations

Meet regulations and enable efficient tech-enabled data compliance and reporting.

Process automation

Establish automated or rule-based data governance to accurately monitor master data.
MDM is an indispensable business strategy for CPG businesses that aim to deliver globally consistent services with an eye on the future. An effective master data management (MDM) solution is the one that creates a robust and responsive master data foundation apart from delivering the aforementioned benefits.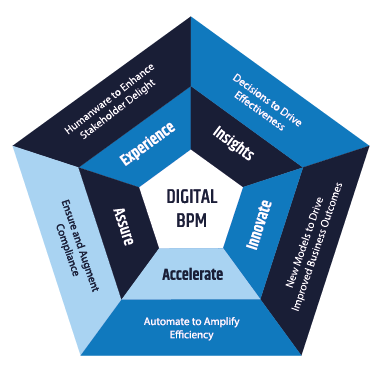 Infosys BPM's MDM solution, for instance, manages product, supplier, distributor, and customer data to build a unified hub of accurate data. It consolidates disparate and conflicting records. Combined with deep domain expertise, the MDM solution gives an integrated view of data across the enterprise. When implemented using a Global Delivery Model, it ensures cost reduction, process improvements, and efficient consolidation.
At the outset of any MDM program, businesses need to adopt a phased implementation approach that's tailored around process maturity and financial goals. Working with an MDM outsourcing partner with established technology and integration expertise can ensure that the implementation is organised, flexible, and scalable.