Digital Interactive Services
Digital Marketing Amidst Disease and Disruption: An Exercise in Relevance and Restraint
Even as the COVID-19 pandemic threatens to undo the world as it stands today, with economic ramifications in order, some businesses are reining in their ad expenditure, while many savvy others are revving up their content marketing exercises to cater to a clientele that is now glued to screens more than ever. The catch? Treading the fine line between continuous, sensitive marketing and heavy branding.
Last month, amidst intermittent periods of lockdown enforced around the world, an email arrived at dawn. 'Put on some music & tidy your wardrobe,' it said. The sender? A popular e-commerce platform. Quite the deviation from the norm for a company whose mailers always announced the start of a sale, or the latest offers on wares. Belonging to a category of business whose mainstay involves connecting other businesses and clients, and facilitating product delivery, it remained severely hit by the rigorous lockdown measures ordered by the Indian government in March.
Hence, the break in operations.
Hence, no offers.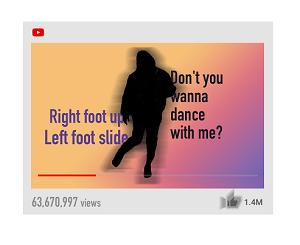 Instead, the site's mailer proposed to supply its customer-base with a steady stream of activities to engage in during the quarantine period - make workout videos, read together, spend time with family; the possibilities were endless.
Less than a day after the lockdown was announced, content marketing teams at large business houses globally hit the ground running, drumming up one brainwave after another to devise the best ways to stay relevant in the New Normal.
Repurposing Content
Perhaps the best response to the unique marketing situation that COVID-19 has conjured up, belongs to the Canadian rapper Drake. In late March, Atlanta-based dancer and social media influencer Toosie posted a dance challenge, featuring him and a couple of others, shaking a leg to a new piece of music. The video went viral and soon Drake claimed it as his own new single – 'Toosie Slide' – through his social media handles. Drake channels the mood of the times in the song as the visuals showcase the quarantined version of the rapper, mask in place. The song, which had the rapper reflecting on the times with simple, almost pithy phrases, soon broke records on Tik Tok, with #ToosieSlide notching up almost a billion views in a matter of few days.
Drake's instinct to make the pandemic a prominent character in his recent work, offering something of a takeaway to both his audience and himself, is the kind of response that businesses over the world, across industries and sectors, are trying to achieve in response to the Corona-afflicted market. A US-based Interactive Advertising Bureau survey has found that the ad-spends by corporate will be down by 39% in traditional media and 33% in digital, till June. Out of which, the digital platform is predicted to be hit the hardest, given the relative ease in pulling ad spend, while mediums like television are likely to experience the pain more in Q2, than in Q1. Furthermore, a Cowen & Co analysis estimates that Facebook and Google, the two digital advertising giants, could lose $44 billion in worldwide ad revenue this year.
While the lockdown has had a definite impact on the plummeting ad spends, innovating ideas to leverage content better in a new and unique market situation, has also contributed to the decline in corporate engagement with traditional as well as online mediums. Some, like an American telecom major, offered to cover the cellphone costs of healthcare workers in the country, after a brief plug in a hit online show. Google, for instance, promised $800 million in aid to small and medium-sized businesses, including $340 million in free ad space. Facebook, on the other hand, has vowed to support 30,000 small businesses on its platform with $100 million. Both these tech giants have also pledged to donate ad space to advertisers who use their platforms.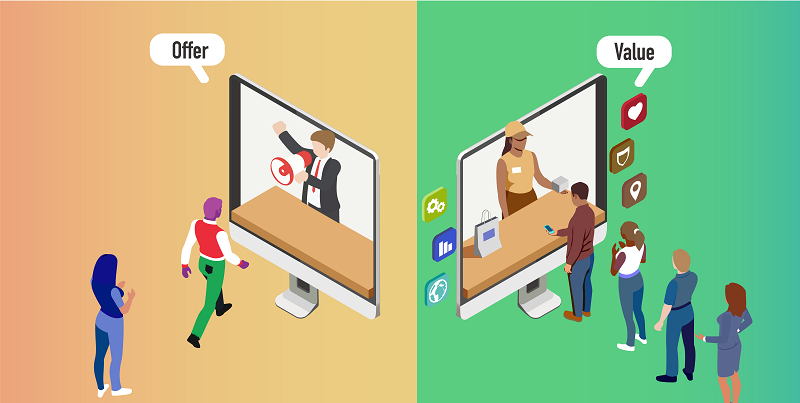 Sensitive Marketing
More than ever, experts agree that if there was ever a need to incorporate sensitivity in marketing communication, it is now. In business circles, we call it the design thinking approach - building actionable solutions keeping the customer's needs and wants at the centre. The business world seized upon the opportunity with aplomb. A boutique retailer embarked on a retargeting exercise, offering a 'count down discount' on its products. "21% off on Lockdown Day 21," the mailer said.
Next up, a large public sector bank pressed its patrons to consider banking from home keeping up with the lockdown situation. Several others followed suit. Food delivery services, transport aggregators, hospitals, almost every business out there is now building its digital content around the usuals of the New Normal - emphasis on safe handling of services, temprature checks, mandatory masks, regular sanitization, and so on. Arguably, the most innovative ideas among all known examples involves a popular Indian matrimonial site that launched its 'Weddings from Home' feature facilitating weddings via video-calls.
The IAB report states that 63% of advertisers are adjusting their messaging and increasing mission-based and cause-related marketing, while over 35% of advertisers are modifying their in-market tactics and increasing audience and OTT/CTV device targeting. It could just be what the consumers want, a Kantar Insights survey unearthed. Only 8% of consumers, the survey found, thought brands should stop their advertising, while an overwhelming majority wanted brands to help them in their daily lives, and at the same time not exploit the situation. According to a report in Marketing Week, Jane Ostler, global head of media for Kantar Insights, has opined that brand health becomes vulnerable when companies stop advertising. Instead, she advised marketers to review their media, messaging, and touchpoints to maintain a presence, and a sympathetic one at that.
Branding Efforts That Matter
In light of Ostler's advice, a popular messaging platform's brand response assumes significance. In late March, the platform advanced the launch of its 'Here for You' feature that allows users to seek help for mental health concerns. The company also announced a customized search section, within the feature, for updates related to COVID-19 from WHO, NHS, and other reliable sources. Several other companies jumped onto the opportunity, including an online travel company that rolled out more than 100 virtual experiences as part of its campaign. Now a bookhouse, in an effort to support the restaurant industry, is launching a digital cookbook featuring recipes from culinary masters, the proceeds of which will go to the emergency relief fund for restaurant workers.
These were, and are among the many content marketing initiatives that seem to have received wide acclaim. Their key? Timeliness coupled with sensitivity in a competitive digital environment; diverting resources to produce accurate, relevant content that's creative and engaging at the same time; running empathetic, efficient campaigns that target essential services, and importantly, round the clock surveillance to ensure smooth operations.
The business world made an emphatic shift from traditional advertising mediums to the online ones only a few years ago. We are again at the throes of an evolution in the ways we advertise and consume content. The near future holds a sack full of possibilities.