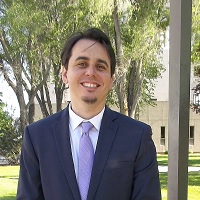 Francisco Armstrong, USA
I moved to Reno from San Juan, Puerto Rico in 2013, and in February 2014 I started work in the BPM industry as a temporary employee in order processing. During that time, looking for a challenge, I learned new processes and became the teams point of contact for OLS-related transactions and POET issues. My role was made permanent in December 2014.

Initially I had been interested becoming a team manager or subject matter expert (SME). However, a different opportunity presented itself when upon recommendation from a co-worker and now friend, in Feb 2015, I started inquiring about opportunities for growth in the top-volume OEM team. I was hired into that team in April 2015 and from then on, I worked directly with the client providing white glove service to key accounts. During that time, I developed an interest in big data and assisted the team with reports. I learned new skills in Visual Basic, Excel, Access, and more importantly SQL and Power BI.

After a few years and upon learning all I could with that team, I started looking for new challenges and opportunities. With my newly acquired skills, my management team suggested that I may enjoy a role within a business intelligence (BI) team. With their support, I reached out to the BI team manager to get information about BI roles and to show interest in a potential move. Months later, a BI role opened and I was hired in August 2019. My new role involved extremely different responsibilities which include developing datasets, reports and dashboards in SQL and Power BI that would assist and impact the whole organization; presenting to all levels of the organization, including high-level clients, and global leaders in Infosys; troubleshooting BI issues and more.

In December 2019, I was invited to take part in a global automation opportunities workshop in AOC, and immediately thereafter travelled to the Philippines and Singapore, where I spent 2 weeks for a BI summit and APOC leadership meet and greet. Despite working extremely hard and sometimes long hours since starting with BI, I have not felt like I have worked a day, as I am doing something I love.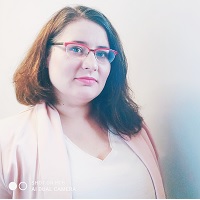 Milena Fedisz, Poland
I started my BPM journey in December 2014 with Infosys BPM. My first role was as a process specialist responsible for communication with partners and cooperating with the team and third parties.

My first major task was a 'Go Green' plan in my unit. Easier said than done! However, step by step, after dozens of calls, many more actions, and several improvements, we were able to achieve the goal. The key element of a successful project is proper analysis before implementation of even the simplest step – to make sure we are working on the right thing.

In the meantime, I managed to give birth to my lovely daughter. After maternity leave, I came back to the online team in 2017 as an SME with a completely new team. I received new tasks such as working on the escalation process and, again, process improvements. Thanks to that experience, in 2018 I was promoted as a team lead. This was very demanding; nevertheless, with the team we managed to create a very strong and dedicated crew. It was a tough journey for the whole team, but now it is so satisfying to see how we all developed by working together and learning from each other.

Recently my project and planning capabilities have been tested again as I was responsible for the implementation of process-based approach in Lodz Centre. It was a very demanding project as transformation changed the way we work and how we are organized, but once again my team proved that they are the best in the world and I really appreciate their involvement and dedication.

Currently I am holding a team lead role in the claims process and am a global program leader for the biggest partner incentives programs. Personally, in my daily work, I try to follow the motto from William A. Foster that I think best describes how I work: "Quality is never an accident; it is always the result of high intention, sincere effort, intelligent direction and skilful execution; it represents the wise choice of many alternatives."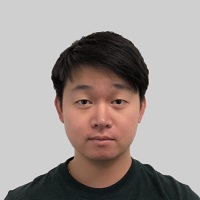 Kien Tar Go, Singapore
My journey in the BPM industry started in Dec 2012. As a fresh graduate with an IT educational background, I started as a process executive in a team of 10 people. This was the first time I understood the importance of teamwork in achieving objectives, and I received a lot of support and recognition from management.

I was given an opportunity to join a newly formed processing team in Aug 2014 and became the Senior Process Executive to stabilize the team. I was involved in UAT and conducting training for the newly hired. All of this helped me to become familiar with the end-to-end process and identify opportunities for proposing solutions and implementing changes to improve performance.

After completing four years in processing roles, I decided to join operations services as the SME. The tasks were new to me, and there was a lot of pressure on how I would be able to provide the necessary support to the team. I utilized processing knowledge to close internal gaps, thinking beyond my own area of focus and assessing implications of changes. This also led me to engage with our clients on different levels and play a key role in proposing temporary workarounds if there were any widespread issues to reduce impact to the business. Proactively anticipating complex issues helped me increase the team's reliability and accountability.

In Dec 2017, I transferred to APOC customer care and became the team manager. It has been challenging; however, I will continue to develop positive and effective relationships with internal and external parties and maintain customer focus that places Infosys teams in a better, stronger state.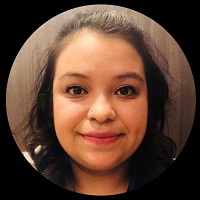 Lindsey Gray Stocker, USA
I joined the BPM world five years ago. I was visiting Reno to complete a business program and upon graduation, I took a temporary job offer initially, which developed into a permanent role with Infosys. I grew in passion and love for the type of work, so I accepted. I made my move permanently as I was originally from Las Vegas.

Since then I have always tried to extend my knowledge and always say 'yes' to every opportunity. This helped me learn all the various teams and gave me an opportunity to visit Dublin with our site lead to help finalize details for a major transformation program for our client. I moved to different roles very rapidly – from an SME to a manager and now a senior lead.

This business has helped me grow professionally and personally. No one would have believed that I used to be shy and very quiet. Now, I can't go without saying a word or two in any meeting. As we grow in each role, it is also very important that we keep expanding our training, skills, and education. I recently went back to school to pursue a bachelor's in bioinformatics and am pursuing my lifelong goal for a law degree. Thank you to the BPM world which keeps feeding my thirst to be analytic, to help lead amazing teams, and for allowing me to support Infosys to ensure we continue to be successful. I can't wait for the next opportunities and roles.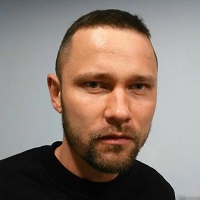 Grzegorz Szalinski, Poland
This short story begins in late 2017 when I became a part of the Channel Incentives team. This was a very new experience to me as I had never worked in this combination of customer service and data analysis environment – an environment welcoming an open mind set and new ideas, as it turned out.

In 2018 I was asked to take the lead in a project aimed at improving our service by implementing more partner-centric culture. As our client started receiving feedback from partners about their dissatisfaction from repetitive and robot-like emails, we came up with a project to address and gradually erase that perception. It made me delve further into the customer service world which I found really enjoyable. Additionally, I received a huge amount of trust, support, and knowledge from my manager. It did not stop me from making mistakes, but it was a great encouragement whenever things went sideways.

The project was successful as we were able to decrease the number of escalations significantly in a trial support area. It also gained positive feedback from the client, and so we were ready to deploy it globally. As I got more positive feedback from the partner and stakeholder sides, I was invited to the CES improvement project where I can collaborate with the Infosys quality and client teams. This was my next step in the customer service journey where I could learn more about our client's goals and gain knowledge from far more experienced specialists.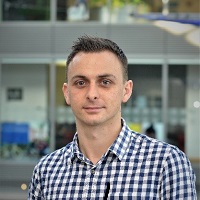 Gavin McSweeney, Ireland
I have been working in BPM for almost eight years now. I started my tenure in 2012 as a transaction specialist, in a team of about 30 people. After 18 months on the team I moved into a senior position. Then in November 2014, I was promoted to a role within the Change Management team which was a huge step for me in terms of my professional development. I had to step outside my comfort zone to learn new processes and ways of working. One of the biggest challenges was shifting my mind set to taking a more proactive approach to my day to day activities. Working within support services has helped me expand my knowledge of the wider organization. I now interact with lots of different teams as well as internal and external stakeholders across the business who all provide a variety of valuable insights.

Last year, I decided I would be interested in pursuing a change of domain, and in May I was promoted into the role of Senior Quality Consultant for Dublin. As part of the training I was asked to travel to Infosys's headquarters in Bangalore, India to take part in the Infosys Global Quality Induction program. This was great as I finally got to meet my global counterparts face to face for the first time, along with other quality folk from around the world who were also part of the program. We received some great training and one-on-one discussions from some Infosys leaders. One of the key takeaways from that experience was how we as an organisation look at quality and how it should be more than a pass or fail in a case – it should be providing a good experience overall to our clients. The past year in the quality function has been a consistent learning experience. As part of this, the remit of my current role is broad and very dynamic. I am quite confident that the next year will be just as challenging but even more rewarding.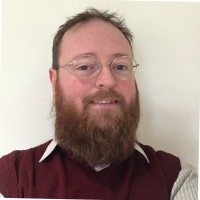 Jimmi Nielsen, Ireland
Veronica, now the head of our Dublin site, kick-started my career in 2008 when she interviewed me and later became my first team manager. We experienced challenging times introducing new tools which we mainly overcame due to strong team spirit which I have always thought was one of the core strengths of the BPM/Infosys family. I was quick to learn and adapt to these changes and was asked to go to Singapore in May 2011 to support the team's getting back to green as it had experienced some setbacks. It involved a lot of hard work by many and was heralded as a great success by the client.

Brian, now the Global BI Lead, was the next to cross my path in 2011 as part of a team aiming to optimize and standardize the processes from all lines of business. I must admit, we only had limited success while I was there. However, he did introduce me to the all-time American pastime of shooting with guns and rifles in the Nevada desert. Go, go global process architects!

I worked with a fantastic group of people to create the Manila team for MBS in 2015-16. With my previous experience from Singapore, my extensive knowledge of the program, the dedication of the people, and the support from the Dublin management team including Sagar and Domenico, we quickly had a team of 20 people who were able to support operations. I count this as one of my crowning achievements to date. A Filipino is just a friend you either have or haven't met yet.

Dawie needs a special mention for always being calm and wise and for having seen something in me that I did not know was there. I was able to head up my own site with another client in Dublin. It was a great experience once again to set up a team from scratch leading it to achieve its targets. Special thanks go out to team manager Karin for being by my side throughout this adventure and to all the people in the team for being so awesome.

Everyone mentioned is still with Infosys and they have all enriched my life in different ways. It has been an amazing experience.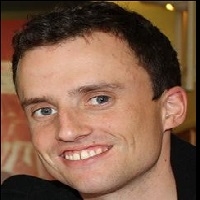 Richard Kennedy, Philippines/Ireland
I started working in BPM as a temporary processor in 2009 in Dublin. At that time, the recession in Europe was at its peak and jobs were hard to find, so I was excited for the opportunity. In that first month, I got a taste of the fast-paced, high-stakes environment of booking revenue for a client to close a quarter. Soon after, I was assigned to work on projects within operations and became a full-time employee and senior agent soon after.

In my second year, a business decision was made to move my team from Dublin to the Philippines. As part of this transition plan, some employees in Dublin were given the chance to travel to Manila to roll out training and floor support. I volunteered to travel, and finally got the chance in February 2011. The assignment was to train agents on a new process and mentor them up to speed. I must admit that it was quite intimidating at first. I had never been to any Asian country before and didn't really know anyone in the office. I had to adjust to a completely different lifestyle, office culture, working hours, food, language, and of course the tropical heat! The 6-week travel timeline turned into 6 months as we met many challenges in embedding the program in a new location. However, the team in Manila made the transition easier for me with their openness, curiosity and kindness. We worked long hours to stabilize the account and get the work up to a high standard. Every challenge was a lesson learned!

After six testing but exciting months, I grew to love the people. I was offered the chance to work full time in Manila. Weighing up my options, I decided to take the chance rather than to face into another winter in rainy Dublin! I subsequently lived and worked in Manila for seven years and worked in some amazing teams in that time (including briefly managing a Singapore based team). Undoubtedly, my favourite aspect of a Filipino office culture is the sense of family and fun even in a corporate environment. I will never forget the good times we had there, especially the team building weekends and the amazing office Christmas parties!

But aside from the fun, I also learned a huge amount from some really dedicated, passionate and high skilled colleagues and managers who guide my work today. Their ability to perform despite sometimes very difficult personal situations is inspiring. I am proud to have played some tiny part in the big success of GSO in Manila. I believe our success as pioneers paved the way for the other transitions that happened in other lines of business in the years that followed. The expansion of the account created new jobs which changed people's lives.

In 2018, I made the move back to Dublin to become the team manager of the GSO Local Invoicing & LSI team. Moving home was not easy especially as it happened in the middle of the coldest winter in years! Thankfully, I still get to work closely (remotely) with my old colleagues in Manila on a daily basis. When I look back at my time in Philippines, I do not regret taking that risk to stay on in 2011. I suppose you could say it worked out not only professionally but on a personal level as I met my wife in the office there! After eight years together, we got married in the Philippines last month (January 2020).

I would say to anyone that dreams of adventure and getting out of their comfort zone, look for opportunities and go for it. Your travel goals and your career goals do not need to be in conflict. Infosys is a global company that offers mobility opportunities. Living and working in a new country isn't easy but it is exciting!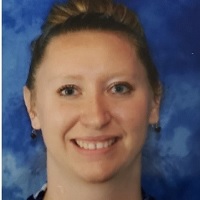 Kelly James, USA
I started my adventure with a BPM contract in November of 2006 as a temporary processor and was offered a permanent position in March of 2007. From there, it was about every two years that I realized that I wanted more and applied for more advanced positions, and so the journey continued.

I was promoted as Quality Assurance & Training Specialist in September 2008 when I developed and implemented a quality control for hold resolution and held individual coaching sessions. I developed training material to drive qualitative and quantitative improvements for individuals and groups. I remember the first training I ever conducted being quiet as a mouse and so extremely nervous - one of my trainees in that class is still here today and she can attest to me being quiet and shy. After that class, I gained my confidence in public speaking.

In October 2011, I was promoted as Operations Readiness Specialist. In this role I was able to investigate and provide root cause analysis with solutions for clients. I scheduled and coordinated monthly business reviews with key stakeholders to review previous months' operational performance, actionable business intelligence and assessment of implemented changes. I worked with various departments to hasten escalation processes during peak periods. I grew so much in this role as I could not only publicly speak in front of my peers but those above me as well.

In September 2013, my manager encouraged me to become a team manager – at which point I basically told him he was crazy as I was fearful that I would be hard on my team just as I am hard on myself. Six months later, I accepted a position as a team manager for the Hold Resolution Team where I managed a team of 9-15 transaction specialists. I was responsible for establishing objectives and goals, process improvements, increased efficiency and improved service delivery while maintaining contractual targets. This role is where I truly developed a passion for working with people, seeing potential and growing their careers just as I had grown mine. Through my guidance and coaching, several associates were promoted within the organization, many of them still with the company today.

In December 2016, I was promoted as Senior Team Manager where I managed 3-6 team managers, of which each had 15-20 associates under them supporting various departments. With the help of my managers, we successfully implemented process improvements that turned red metrics to green. I was assigned as a single point of contact for several global initiatives by the Global Operations Director.

In September 2018, I was promoted to Regional Process Delivery Manager where I supervised three team managers under a functional team which reduced the redundancy of tasks each manager performed. I collaborated with various stakeholders to ensure a path for career growth existed for all levels within the organization.

In July 2019, I was offered the Capability Lead role where I am the AOC point of contact for training. I work with numerous teams to ensure training needs are met including quality, recruitment and senior leadership. I have worked closely with the client to develop surveys for large readiness programs to obtain direct feedback and drive improvement.

I love seeing everyone's stories from across the globe and hope that I was able to portray my personality and career story as elegantly as those that have come before me.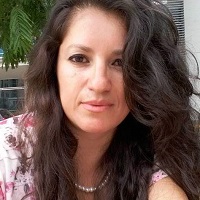 Maricruz Cervantes Segura, Costa Rica/Poland
I joined Infosys in December 2015 working for a large client account in Costa Rica. Working for the new client was an exciting experience and I must admit I got passionate about my work and the processes I became responsible for. This attitude helped to quickly build rapport with partners and the client and, even more importantly, it led to tangible results for the team.

As a result, a few months later I was taking ownership for new tasks such as escalations and payments. I was doing my best, but with escalations it is never easy. From the beginning everything was going well until one day it was I who got escalated. Did I cry? Yes, a lot, I admit it. It was the first escalation in my professional life. Did I quit? No way. I faced the challenge and explored the unknown process. I documented it with every single detail I considered was needed so that it would not happen again.

While working for Infosys in Costa Rica, I heard about a mobility opportunity within the company and my guts pointed to Europe. In my one-on-ones with team leads, I was always very clear with what I wanted; I was aiming high.

Have you ever heard that phrase "Wish it so much until life has no choice but to give it to you?" It was still a dream until January 2019 when I got an offer: Work for Infosys in Lodz, Poland. It took 11 months of all the feelings you can imagine – happiness, worries, anxiety, stress – but you know what? Despite all of that, it was a big dream of mine, and Infosys was giving me an opportunity to make it true, so I was not going to give up. Period!

Yes, it took 11 months that were not easy; however, I'm currently living in Europe. I am learning about a new culture, a new and more difficult language and of course new processes still for Infosys. I have new friends. I am happy.

Dream, believe and go for it!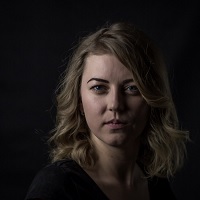 Natallia Kurlovich, Poland
My journey with BPM started in August 2018 when I joined CSP team as a process executive. I started to work with EOC region, and later joined the LOC region transition project.

After gaining experience with CSP, I was ready to widen my scope, and at the same time I joined the Top Partners Team where I got the opportunity to work hand in hand with our client's biggest partners. In order to provide the most important strategic partners with holistic white-glove service, my team and I have been successfully working on finding scalable solutions together with CSP support leads, global program managers, technical teams and support SMEs.

I am lucky to work with very experienced management team who has always guided me on my learning path and helped me overcome all the possible underwater stones. I must admit that their wide knowledge and professionalism really contributed to my growth, and I will always be grateful to all of the people I met during my professional journey.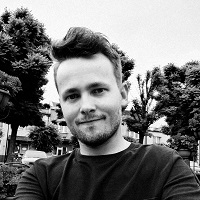 Robert Kaczmarek, Poland
My journey with Infosys blasted off in August 2016, at which point I joined the Evolving Campaigns team with a major client; within the team, I was assigned to support a brand-new sub-team – Campaigns Calculations. The project itself had been formed and taken live merely a month earlier; therefore, two of my sub-team colleagues and I were given the opportunity to design the process on our own holistically. This new 'standard' campaigns capability was met with a warm welcome from our client representatives, and it was, without a doubt, a stepping stone. We managed to build a trusted relationship and long-term partnership with our client.

Having put a lot of effort into the initial phase of the calculations project, I started serving as a global subject matter expert after a few months after joining the team. Thanks to this position, I had the opportunity to delve into more and more complex activities with our remit, work hand-in-hand with global program managers on the process scaling and its development. As the team was constantly expanding its scope, I started getting more and more experience related to driving results and managing two sub-teams.

Last autumn, I was lucky enough and given the opportunity to play a key role within the incubation phase and overall coordination of a brand-new project. The project's remit was mainly concentrated on delivering top-notch service and facilitating the call possibility for the most strategic partners so as to ensure that their experience is of the highest quality.

The experience I gained handling tough clients and supporting my former team lead's activities paved the way for my becoming a team lead at the beginning of 2019. In this past year, I got up to speed in terms of managing the team and driving crucial business-impactful conversations. What is my biggest inspiration at work? It's definitely the amazing folks that I have the privilege to work with on a daily basis – my motto is "Together everyone achieves more", which appears to me to be the true definition of TEAM.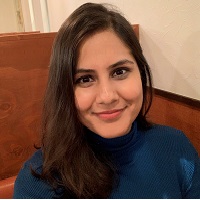 Bhawna Aswani, Singapore
I started in the BPM organization as a training specialist in May 2016. Ever since, there has been no looking back. Since I formerly worked for a large animation corporation, the BPM industry was a complete change of environment for me.

With help and support from my team, within a matter of months, I was playing a key role in some of the most interesting and critical projects such as major technology rollouts and the Leadership Development Program. That role gave me opportunities to drive global training projects and interact with people from different regions, teams and helping me to gain better view of all lines of business.

After completing about two years in training role, I got the opportunity to work in operations. Our client had just launched a major transformation project and they were looking for a team manager to lead a new team in Singapore. After seeking out more information about the expectations and skills required for the role from HR and Operations, I decided to challenge myself and applied for the position.

I was shortlisted for this role and was given a chance to step in a totally new domain. I am thankful to the faith which I got from our leaders which lead to my new phase of career at Infosys. It was a great experience where I had the opportunity to make direct impact on the end customer experience. I enjoyed this role as this truly gave me exposure to what our client really values. All my interactions with key stakeholders have helped me shape my business outlook and view things from customer perspective.

Recently I got promoted to the role of Quality Consultant. I kick-started this role with an opportunity to visit our headquarters in Bangalore where I was trained in Global Quality Induction Program. I also got a chance to meet Infosys leadership there. The whole program was quite an enriching experience that equipped me with the tools and confidence to succeed in my new role. I work closely with my Infosys counterparts in Manila, Dublin and Reno under the able guidance of my supervisor who is based in Reno. It has been a challenging yet satisfying journey in Quality and we are proud to be equal partners with Operations to meet our business metrics and client satisfaction.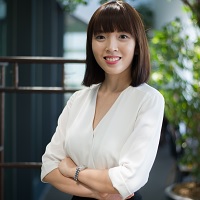 Geraldine Wong, Singapore
As a trainer, I have always believed in continuous learning. The constant expansion of skills through increasing knowledge is especially important as it facilitates adaptation to a changing work environment and new project developments. A challenge should always be viewed as a learning opportunity and future challenges as a means to apply what you have learned.

One example of this is when I had to redesign a learning management system with my engineering team as it had been renounced by employees for being "too complicated". I had to learn what the system was meant to be used for and to coincide it with what the end users wanted it to be used for. In the end, the redesigned system was much better received, and because of this, when I moved on to my next company to design a new learning management system with another engineering team, I was much better placed to complete this new system with more functionalities.

All of this led to me joining the Training Team last year and being introduced to our large-scale technology and process transformation program. This was, in a way, my learning management system. If I could learn what it was meant to be used for, I could plan my training to reflect what they wanted it to be used for to allow for its adaptation. I gained an understanding of the new systems and the user expectations and this led me to successfully apply for the position of Base Team Manager. I expect I will have even more learning opportunities in my new role, and I look forward to seeing where it may lead.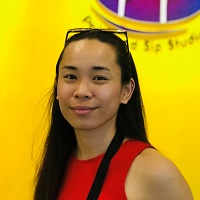 Jaydee Donesa, Manila
It has been nine fulfilling years since I joined the BPM industry and I must say that even though exhilarating, it involved a lot of effort and passion to get to where I am now.

The first four years of my employment was spent with my first employer where I've grown as a professional; started from being a customer service agent to a quality specialist then to a team leader. My early learnings were from this company and my previous bosses whom I am deeply grateful for as they supported a dream of a young ambitious college student who wanted to reach her goals.

After this, I decided to move on to another company and seize bigger challenges and that is when I joined my current organization five years ago as a team manager. Here, I knew I had a "place" since I have been given tremendous opportunities to showcase my competencies and leadership. I got to attend trainings/seminars which continuously sharpened my skills and abilities. At my best I handled 37 processors, helped develop/promote high-potential employees and worked on several special projects which became my ticket to being sent to the US for training and collaboration. This, being an immense milestone, opened up more doors for me as I transitioned to be an assistant manager where I am able to impart my knowledge and expertise on a larger scale.

Right now, am happy to say that I still enjoy leading/influencing people plus see value in the projects that I do on the side. Nevertheless, I definitely look forward to new learnings, awesome experiences and exciting changes every time as one must never stop growing!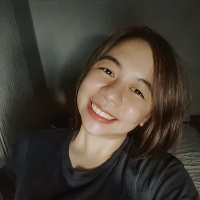 Camille Soto-Alvarez, Manila
As a fresh graduate, I started my career journey in BPM with goals and a determination to succeed. I was lucky enough to be part of the pioneering batch in the company and surprised myself by graduating our training program at the top of our class. When an opportunity opened for a team manager role a year later, the rest was history.

With the sudden shift in my responsibilities, it wasn't easy. My team depended on me to drive performance, help fulfil their career goals and provide emotional support. I had new metrics to meet, reports to send and clients to face. I made many mistakes in the process, ultimately learning valuable lessons from them which I carry with me to this day. I developed my leadership style and established credibility across the organization – and it all started when I stepped out of my comfort zone, accepted new challenges, and embraced the learning opportunity from every mistake that I made. With an optimistic mind set and the eagerness to learn, the journey became a memorable experience.

As I step forward into my newest role with Infosys as Manila's Volume Licensing Administration Operations Manager, I hope to encourage more people to embrace all aspects of transformation, to never stop challenging themselves, and to enjoy learning in the process.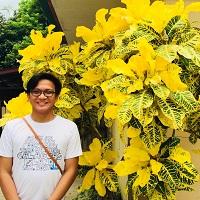 Jonas Soria, Manila
I started my BPM journey way back in January 2013. I joined my current organization in August of 2014 in the pioneering batch for volume licensing and ultimately progressed into leadership as a team lead. Ten months later, I was tasked to step into a different management role for the OEM team.

This was a vast change in my career. Having no background in the OEM business at that time, and being relatively new to leadership, it was a challenging time but it turned out to be a fulfilling one. As I accepted and embraced the change brought to me, stepping out of my comfort zone and bringing in my previous experience aided us in creating process improvements aiming to reduce escalations and improve quality.

I got to work with a new set of people and created new partnerships across different lines of business. I built my self-confidence, improved my decision-making, and further enhanced my leadership skills. It was an opportunity to learn different things, develop new skills and improve my competencies.

As I continuously embark my journey in Infosys, my latest role as Assistant Manager allows me to influence others to focus all our energy not on fighting the old, but on building the new, as quoted by Socrates.