BPM Analytics
Get the Competitive Edge with BPM Analytics
The increasing use of geolocation services, eCommerce platforms, social media, wearable devices, and the Internet of Things, has made an enormous and exponentially growing amount of information available to businesses today. And unquestionably, this massive amount of data is the new oil of today.
What makes this 'oil' worth its weight in gold, is the ability of the new science of big data analytics to glean insights and trends that smart enterprises can leverage to rapidly scale their businesses and even disrupt entire industries. This effect can be seen in the stupendous rise of companies like Amazon, Netflix, Airbnb, or TripAdvisor, that are driven largely by the power of data.
But apart from disruption, analytics in the guise of BPM analytics can also deliver great competitive advantages. For instance, BPM analytics can greatly improve process efficiencies and eliminate waste.
BPM Analytics and Its Superpowers
So, what exactly is BPM analytics and how can it help businesses? Simply put, BPM analytics is a set of methods, tools, and technologies to manage large quantities of data relating to business processes.
The key benefit of BPM analytics for business is that it successively transforms that data into information, knowledge, and eventually insights, that bring about concrete and meaningful outcomes. It is built on the congruence of applied mathematics, statistics, predictive modeling, and machine learning.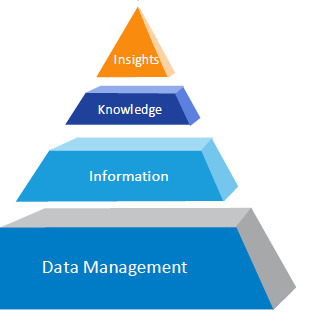 BPM Analytics - Use Cases
The use cases of BPM analytics within an enterprise are many. BPM analytics can be used to:
Discover trends, patterns, and relationships between business process metrics
Predict and solve problems across functions
Automate decision making
The use of BPM analytics isn't restricted to a specific business function either. For example:
In marketing, it can throw up insights on customer preferences, behavior, or competitor pricing.
In human resources, it can be used to design recruitment strategies, manage talent well, and analyze employee behavior.
In manufacturing, it can improve efficiencies, reduce waste and risk, and streamline the supplier base.
Similarly, it finds multiple use cases across finance, product development, customer service, and virtually every other function.
The Analytics Maturity Scale
The sky is virtually the limit on the potential benefits of BPM analytics, given that the global scale and complexity of businesses today demand strategic decisions that are largely data driven. However, businesses evaluating their current use of applications find themselves at different levels on the maturity spectrum.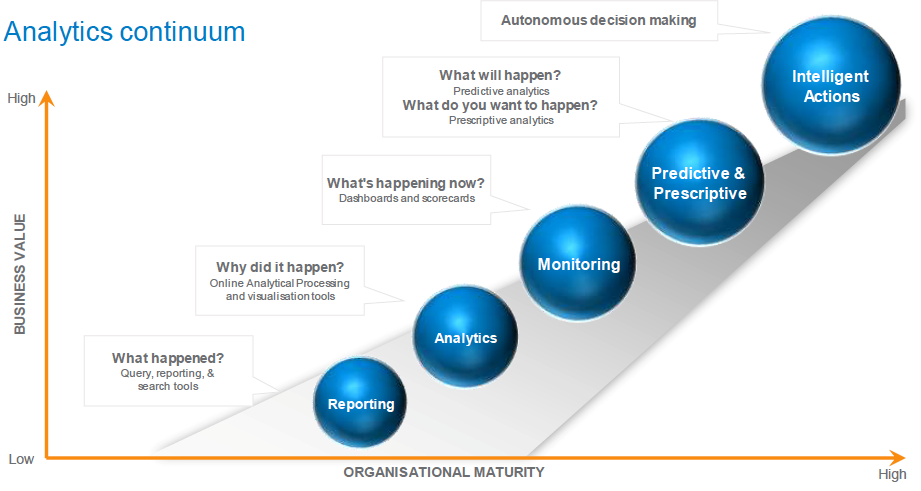 At the lower end of the scale are businesses that use data and analytics for simple queries and reporting, while moving up the graph, one finds analytics used for visualization, real-time dashboards, as well as for prescriptive and predictive insights. Organizations perched at the top of the continuum are using analytics in conjunction with artificial intelligence algorithms for autonomous decision-making.
Competing with an Analytics Edge
As organizations seek to move up the analytics maturity scale, they need to undertake a host of decisions on the needed IT infrastructure. These include decisions on network bandwidth, virtual machines, processing power, data storage, as well as on the software and talent needed for data management, transformation, and visualization.
However, these decisions are best made early on, to stay ahead in the game. Without the proper systems, tools, platforms, and people in place, companies stand to lose out in a race where several of their competitors are already getting a head start.
The outstanding ability of BPM analytics — especially when used in conjunction with the other tools in the digital toolbox such as RPA, AI, and ML — to deliver a superb competitive advantage is not something any organization should underestimate anymore.