Infosys BPM and Rio Tinto Win Big at the SSON North America Impact Awards 2023
Infosys BPM and Rio Tinto have won the prestigious SSON North America Impact Award 2023, in the Business Resiliency category. This is among the most significant and sought-after awards in the industry.

The award was won on the basis of a submission showcasing Infosys BPM's robust BCP strategy and for demonstrating high-level agility with multiple layers of compliance, that enabled the client to ensure zero critical incidents and on-time payments to vendors.

The awards ceremony was held on 22nd March 2023 in Orlando, and was attended by members of the top global service providers, advisers, and buyers.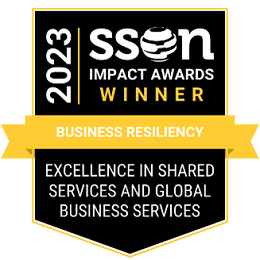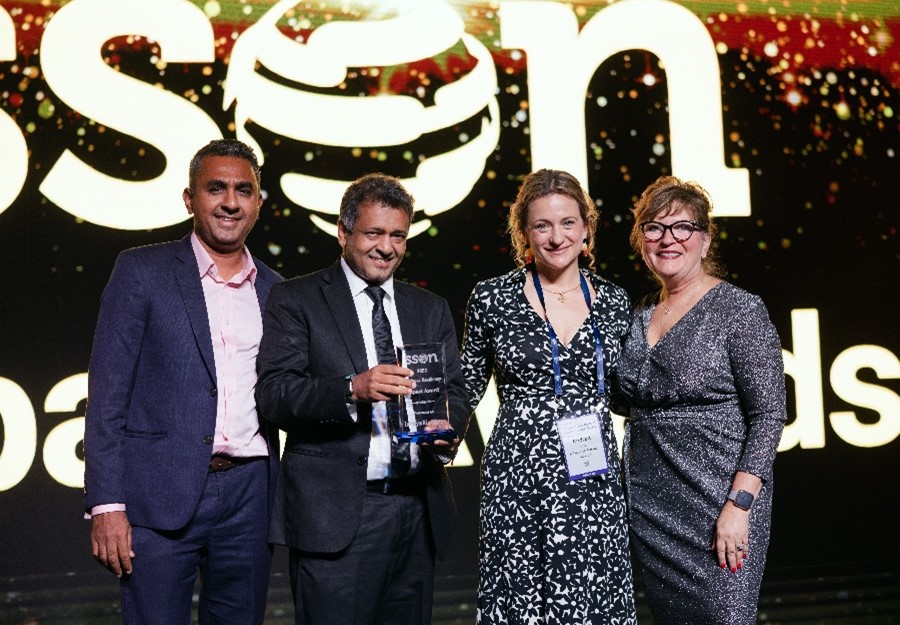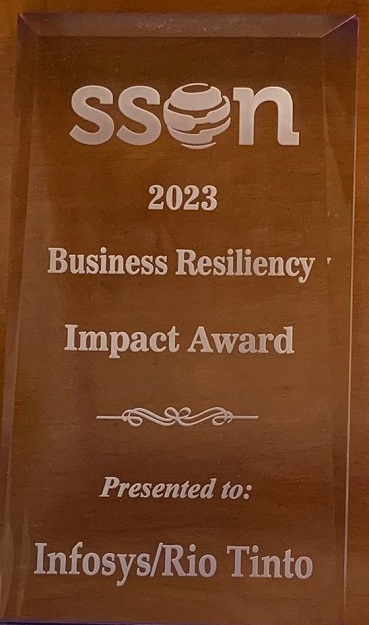 About the Award:
Now in its 27th edition, the SSON North America Impact Awards are among the most sought-after awards and highly regarded accolades in the industry. One of the world's largest and longest running annual conference in shared services, the awards ceremony recognised industry best practices and rewarded the efforts of organisations who have demonstrated excellence in the outsourcing world.