Infosys recognized as Leader in ISG Provider Lens™ Finance and Accounting Digital Outsourcing Services UK 2020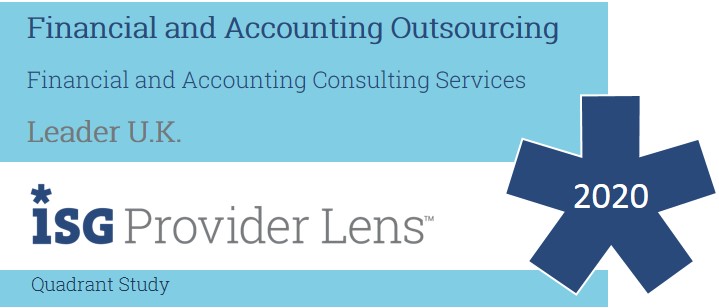 The Finance and Accounting Outsourcing (FAO) services make up a mature market that has evolved significantly over the years, along with change in the landscape with increasing enterprise expectations. The advent of technology has enabled a dramatic shift in the FAO landscape, especially with automation, that has become essential and robotic process automation (RPA) is now integral to all finance functions, and the number of use cases is growing.
Although slightly conservative, the UK is one of the leading outsourcers of F&A services. As the F&A industry matures, the UK is seeing a shift in enterprise buying patterns. In addition, the UK is one of the countries severely impacted by COVID-19, which has affected the economic conditions and predicts sluggish growth in 2020.
In this space, Infosys has been recognized as Leader in the ISG Provider LensTM Finance and Accounting Digital Outsourcing Services UK 2020 study. This study serves as the basis for important decision-making pertaining to positioning, key relationships and go-to-market considerations. The study comprises of multiple quadrants covering the spectrum of services that an enterprise client requires.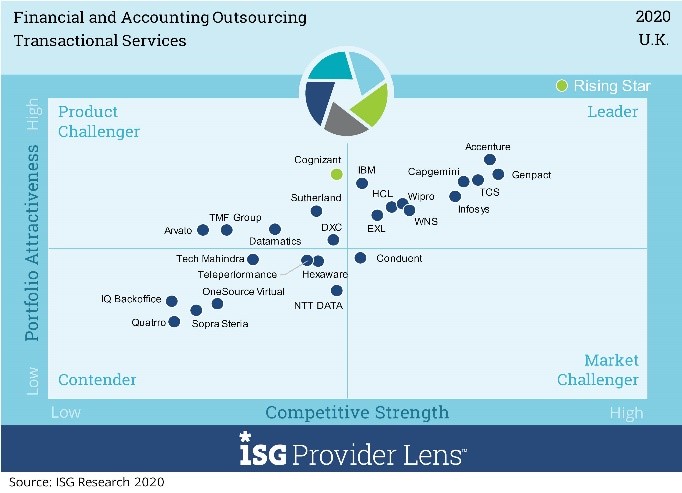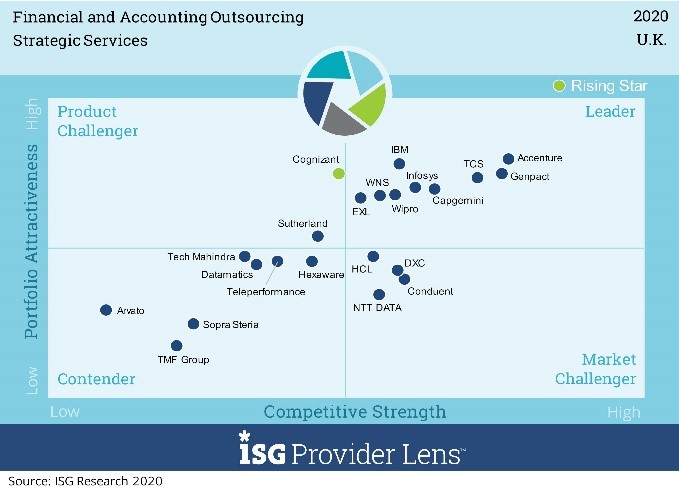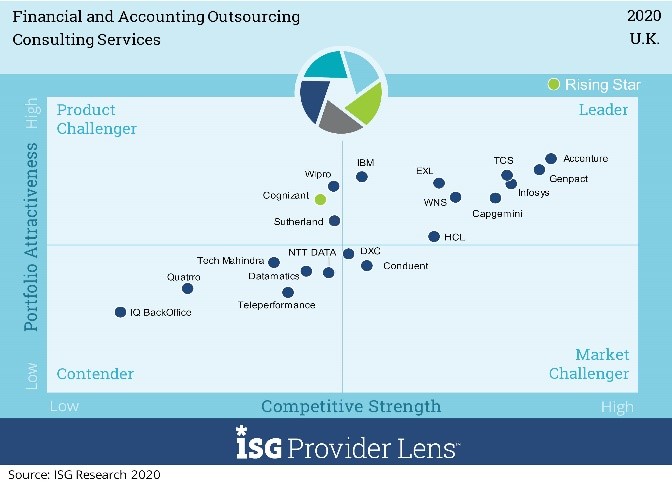 Highlights
Infosys has the below strengths across multiple quadrants:
Consulting services
Focus on growing strategic finance-related services: Infosys has one of the largest finance-related centers of excellence (CoE). With an increasing number of clients embracing strategic relationships with their partners, Infosys is able to serve its clients successfully in high-end finance transactions by bringing in the best practices in the industry
Skilled employees: Infosys has trained more than 142,000 employees in design thinking. The company has an extensive training platform to skill and reskill its employees
Best of breed automation technology and automation advisors: Infosys has proprietary automation solutions such as Nia™ and AssistEdge, and has more than 1,200 skilled RPA consultants and developers
Strategic Services
Robust partnerships: Infosys provides a blend of partnerships and propriety platform solutions across P2P and O2C services
Innovation hubs for improved client experience: Infosys' significant investments in developing an innovation hub in London has helped its clients in the UK co-create solutions to accelerate digital transformation
Proven excellence in automation capabilities: Infosys's proprietary tools such as AssistEdge and Nia™, for automating F&A processes, have helped clients scale up transformations
Transactional services
Digitally driven high-end F&A: Infosys offers digitally enabled high-end F&A functions by leveraging a portfolio of in-house tools built on next-gen technologies
Finance CoE to foster domain expertise: Infosys' F&A team operations are strengthened by leveraging the Finance CoE that focuses on enhancing domain-specific knowledge of the team through trainings
Investment in regional expansion: Infosys has invested in expanding its onshore presence in the UK, and offers a range of services in F&A for its clients based in the UK and Europe
Register to download full report