Infosys recognized as a Leader in ISG Provider Lens™ Insurance BPO Platforms U.S. 2020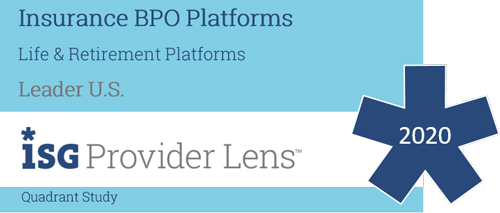 Insurance organizations of every size and across industry segments continue to experience a growing and interrelated assortment of challenges. Growth, cost optimization and efficiency gains are constant imperatives, as carriers strive to improve profitability and increase their market share through organic growth and acquisitions. Insurers need to increase efficiencies across their organizations to contain costs and streamline operations. However, they find it challenging to comply with the ever-changing regulatory mandates that are becoming more stringent, especially with regard to protecting consumers under data security laws.
Insurers should also step up their game by improving customer experience across all channels and touchpoints, optimizing customer-facing processes from application and onboarding to claims. They should also optimize their distribution channels and empower their agents and brokers with sophisticated tools and technologies they need to do their jobs effectively. ISG sees a variety of trends in the insurance platform space as providers tailor their products to help Life & Retirement (L&R) and Property & Casualty (P&C) insurers meet their most pressing business challenges.
In this space, Infosys has been recognized as a Leader in the ISG Provider LensTM Insurance BPO Platforms U.S. 2020 study. This study evaluated platform vendors on their market strengths and the attractiveness of their product portfolios. The leaders in each quadrant typically have a combination of strong market presence and extensive product capabilities. The study serves as an important decision-making basis for positioning and go-to-market considerations.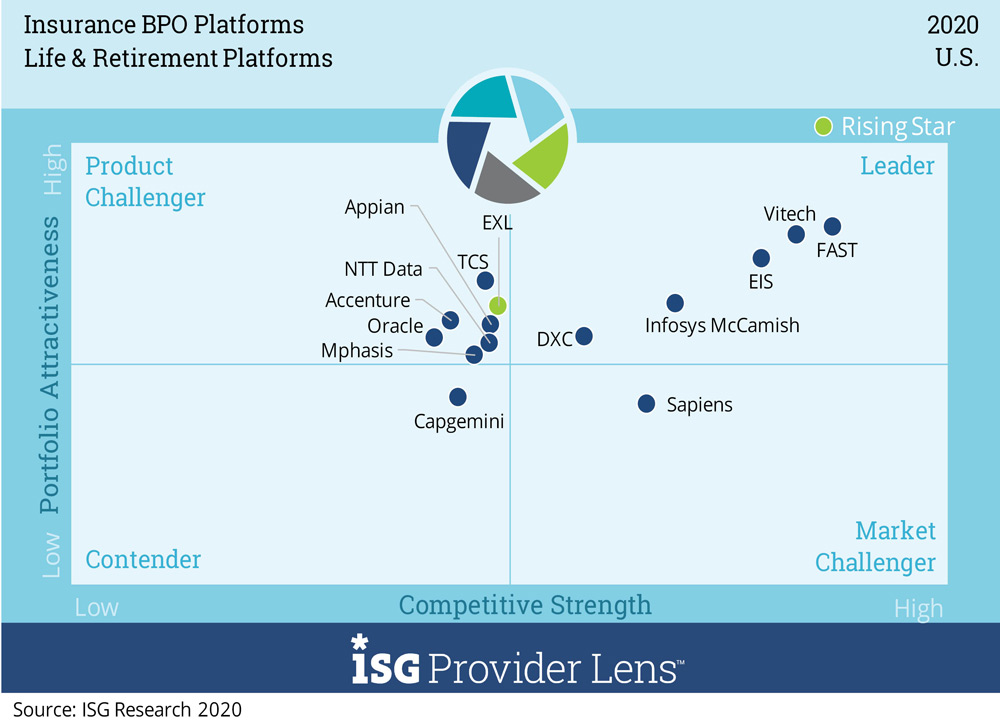 Highlights
Infosys has the below strengths across multiple quadrants:
Infosys has the below strengths:
Supports the complete policy lifecycle: A system of record, the VPAS platform supports the entire policy lifecycle from e-application and policy issue to claims processing. The platform is highly scalable and delivers the flexibility that carriers need to compete.
Impressive capabilities: The VPAS platform enables carriers to quickly configure business rules and objects to reuse them and to rapidly convert data from legacy systems cost effectively. Through its self-service options and mobile enablement, agents and policyholders can access and execute transactions from any location.
Built on best-of-breed technologies: The Infosys McCamish VPAS platform is based on best-of-breed technologies and event-based microservices architecture.
Click here to read the full report.