Date Sept 08, 2021
Time 11:25 AM - 11:45 AM EDT / 08:55 PM - 09:15 PM IST
Recording Link
CXO Panel:
A Futuristic View of the Intelligent Enterprise
Looking into the future with AI & Automation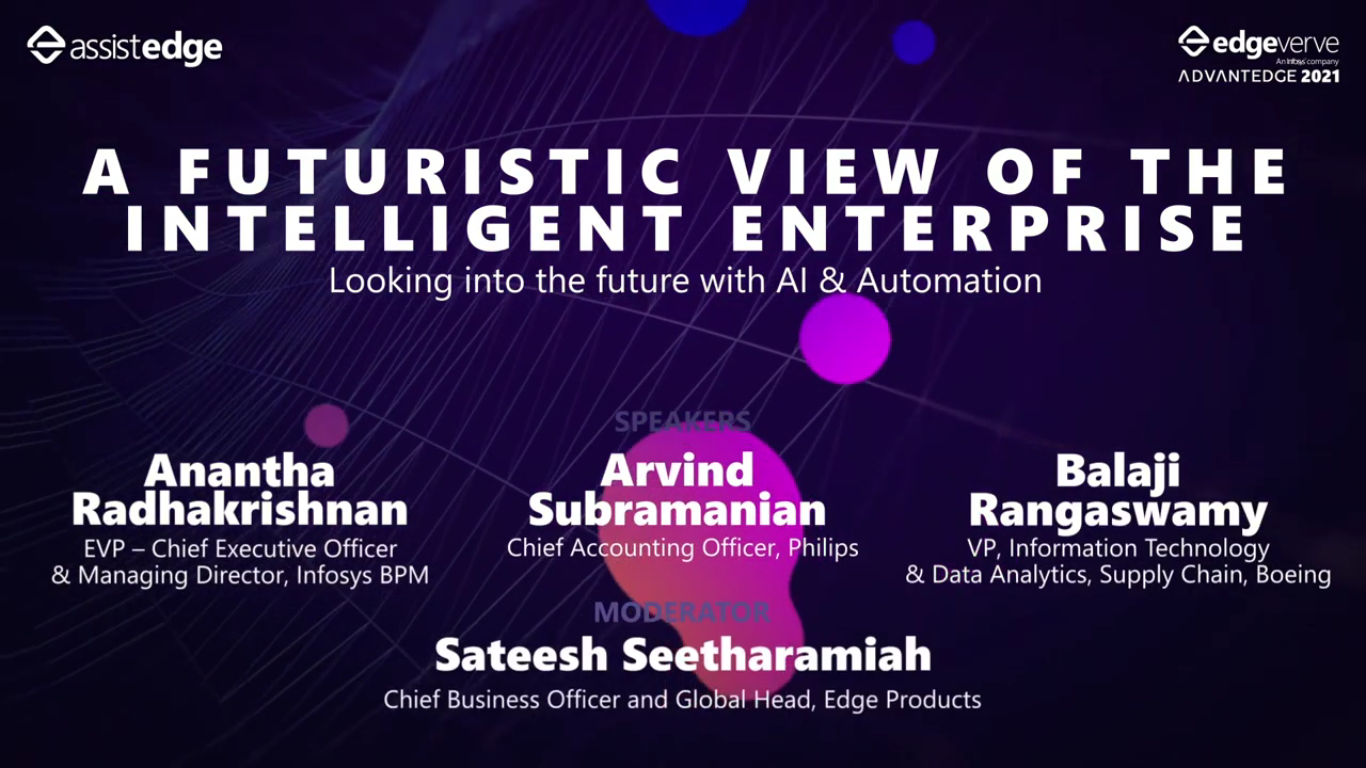 Event Overview
In today's ever-evolving business scenario, the winning strategy for organizations to stay ahead of the curve is by embracing technologies like Automation and AI to solve business challenges, realizing top and bottom-line objectives.
Driving value with these advanced technologies is not elusive. When done right, Intelligent Automation & AI can bring a host of benefits, from reinventing processes and functions to redefining the workforce. According to reports, companies that make extensive changes to many processes for AI & Automation adoption are 5x more likely to realize significant financial gains.
Discover transformational opportunities and drive exponential returns! All in all, leveraging the power of Intelligent Automation & AI holds enormous promise.
That brings us to what the Intelligent Enterprise is and why it matters in today's hyper-competitive digital world.
How are disruptive technologies like Intelligent Automation & AI making their way across the enterprise and broader ecosystems of collaborative partnerships?
What does the Intelligent Enterprise of the future look like? How does Intelligent Automation positively impact businesses?
That said, the intelligence revolution is here to stay – are you ready?
Moderator
Sateesh Seetharamiah
Chief Business Officer and Global Head, Edge Products
Speakers
Anantha Radhakrishnan
EVP – Chief Executive Officer & Managing Director, Infosys BPM
Arvind Subramanian
Chief Accounting Officer, Philips
Balaji Rangaswamy
VP, Information Technology & Data Analytics, Supply Chain, Boeing
Click here to view the complete event: AdvantEdge 2021