Infosys BPM Wins the 2019 ATD BEST Award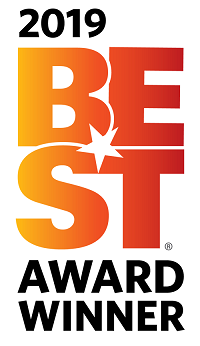 Infosys BPM is proud to announce that it has won the prestigious 2019 Association of Talent Development's (ATD) BEST Award. Competing against 142 organizations from 10 countries, Infosys BPM won the award for its strong focus on deployment of new age talent development strategies to equip, enhance, and evolve the employee skills across all the levels.
Held on 3rd October 2019, at the MGM National Harbor Resort, Washington D. C., key senior delegates shared their respective best practices with the talent development practitioners at the Learn from the BEST conference.
About the Award:
Now in its 17th year, the ATD BEST Awards are among the most prestigious and coveted recognitions in the talent development industry. The awards recognize organizations that demonstrate enterprise-wide success through talent development. In their CEO's words, creating innovative, vibrant learning cultures and developing talent in ways that clearly contribute to the strategic business goals, are hallmarks of ATD BEST winners.