Infosys BPO Poland wins Best Company of the Lodz Region Award 2011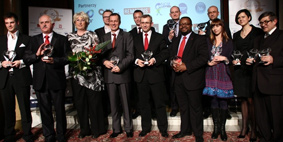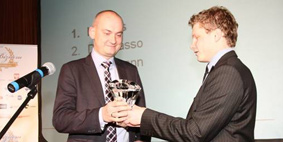 Infosys BPO Poland was nominated by the students of Lodz (Business Center Club and students' associations) as one of the most active business players and employers in the Lodz region. Infosys BPO won over a number of other international and regional companies that were nominated for the title.
In a gala ceremony held on November 24, 2011, at the Poznanski's Palace in Lodz, 11 renowned Lodz-based companies, institutions (including the Lodz University), and individuals of merit (politicians, businessmen, scientists) were awarded. Wojciech Karpiński, Business & Client Operations Manager, Infosys BPO, received the award.
Related Reading
Infosys BPO wins the 'Most Dynamically Developing BPO Center in Poland' award from Forbes magazine