Infosys BPO wins second place in the 'Dream Companies to Work for Awards'
At the World HRD Congress 2013 held in February, Infosys BPO was recognized for its collegial work environment, innovative programs, and interventions focused on providing careers for life to its employees. Infosys BPO ranked second in the 'Dream Employer of the Year' award category.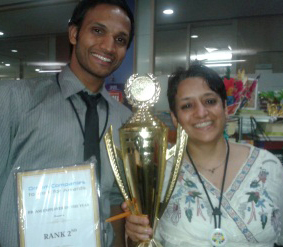 Rashid Karim (below), Infosys BPO Geo Lead for Talent Acquisition, was conferred the 'Recruitment and Staffing Best in Class Leadership Award (RASBIC)'.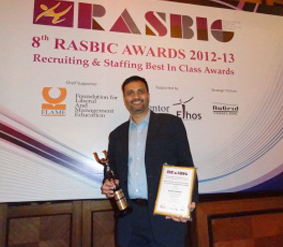 Related reading
Recruitment and Staffing Best in Class Leadership Award (RASBIC)