Infosys BPO wins award for Excellence in Value Creation at SSON Asia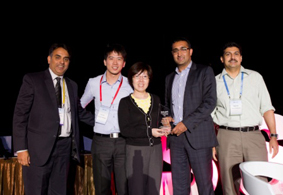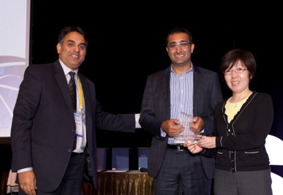 Infosys BPO won the award for Excellence in Value Creation at the prestigious SSON Excellence Awards 2012, Asia, for showcasing the value creation done for its client Procter & Gamble (P&G) through its Reporting Shared Service. P&G also won the award for Excellence in Improvement and Innovation, based on their submission of a paper on key aspects of Infosys BPO as a provider. This is the third award that Infosys BPO has won along with P&G. Asheesh Mehra, Head of Infosys BPO - Asia Pacific, Japan and the Middle East, received the award on behalf of the organization.
The SSON Excellence Awards recognize organizations that share their services and focus on developing its members by providing opportunities for training and networking. This year, the SSON Excellence Awards also focused on the effect and impact that shared services can have on the success and progress of a business as a whole.