Infosys BPM and BT-EE Win the SSON Europe Impact Award 2021
Infosys BPM has won the prestigious SSON Europe Impact Award 2021 with BT-EE in the Creative Talent Management category. This is among the biggest and most significant awards in the industry.

The winning submission showcased Infosys BPM's robust talent transformation strategy which empowered employees with a clear visibility towards career growth. This delivered substantial business benefits for BT-EE, while also reducing talent acquisition costs and efforts.

Held on 22nd October 2021, the awards ceremony was joined by members of the top global shared services and GBS leaders.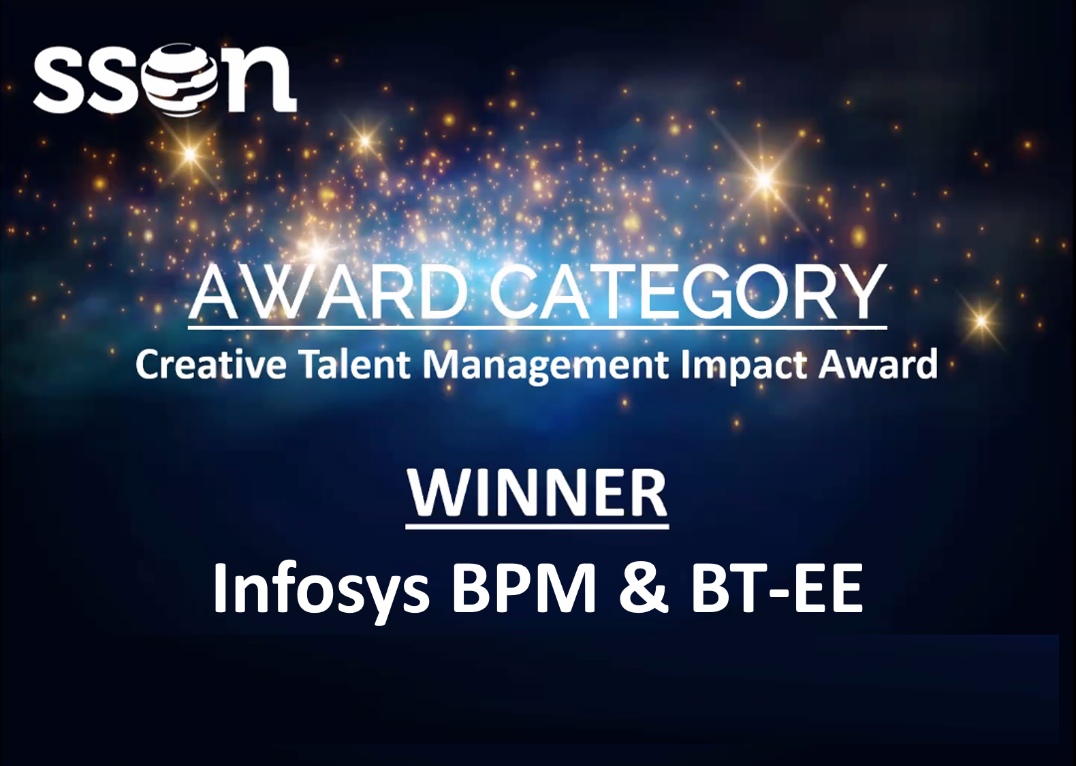 About the award
The SSON Europe Impact Awards are among the most sought-after awards and highly regarded accolades in the industry. The award honors and celebrates industry best practices and recognizes shared services centers (SSCs) and service providers who have demonstrated excellent work and have exceeded the industry standards in their shared services and outsourcing initiatives.