Infosys BPM and T-Mobile Win a Double at SSON North America Impact Awards 2021
Infosys BPM has won two prestigious awards with T-Mobile at the SSON North America Impact Awards 2021 – Winners in the Service Provider of the Year category, and Runners-Up in the Creative Talent Management category. Among the biggest and most significant awards in the industry, this is the 3rd consecutive joint win with T-Mobile at these awards.

The winning submission showcased Infosys BPM's enhanced business value delivery to T-Mobile during the pandemic by going above and beyond, and how the two collaborated to overcome key challenges across the shared services organization. The runners-up submission focused on the innovative approach of building connects and establishing strong people practices for retaining, upskilling, engaging, and creating a robust talent pool across the engagement.

Held on 12th October 2021, the awards ceremony was joined by members of the top global outsourcing providers, advisers, and buyers.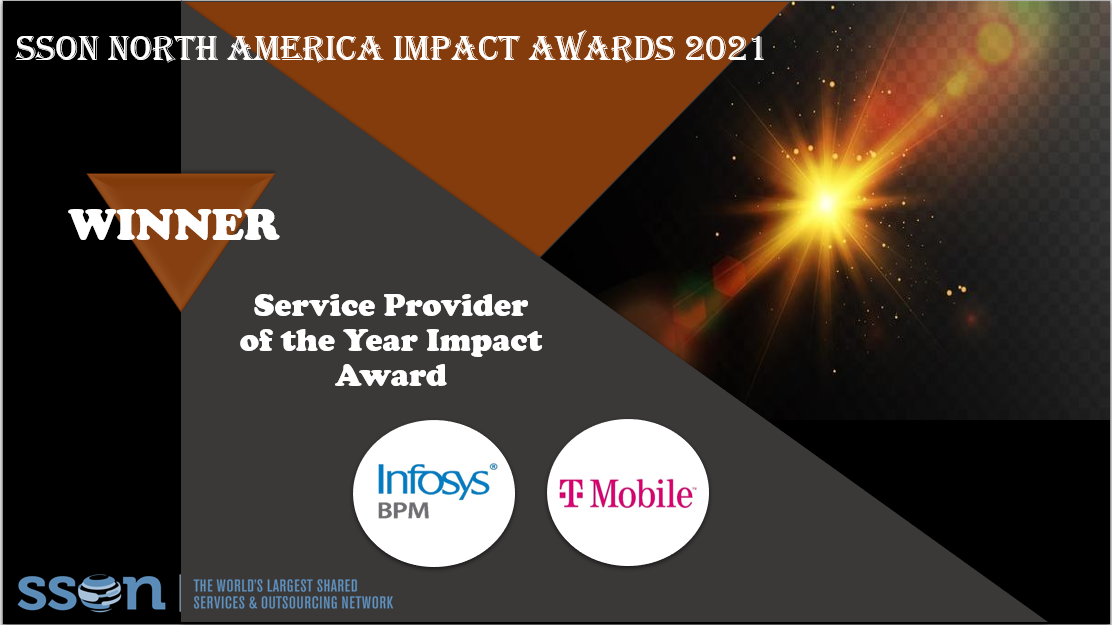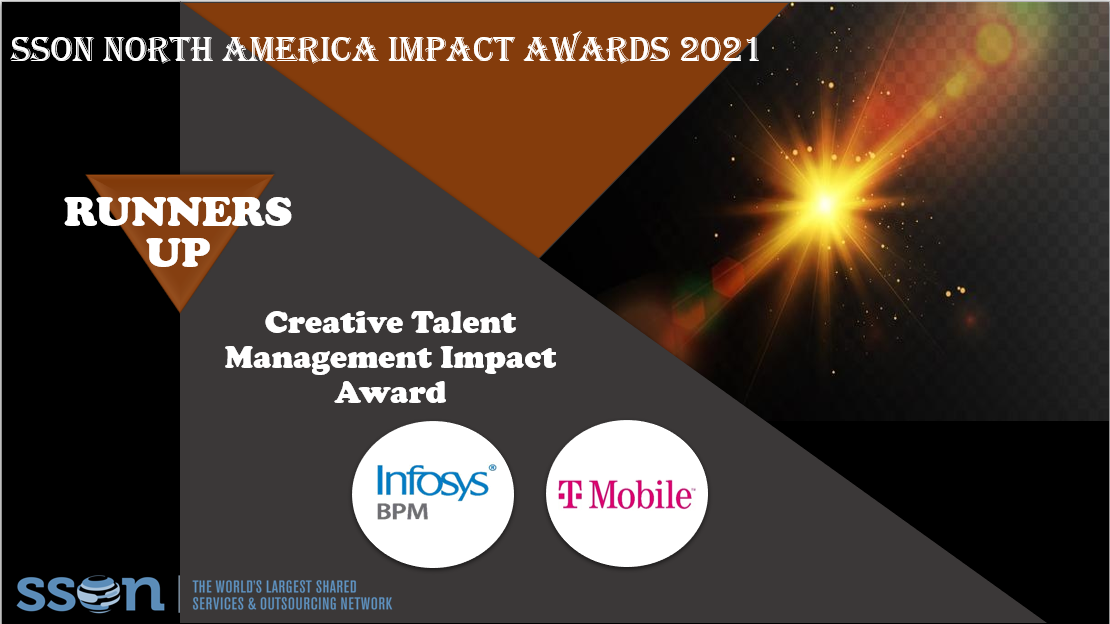 About the Awards:
Now in its 25th year, the SSON North America Impact Awards are among the most sought-after awards and highly regarded accolades in the outsourcing industry. One of the world's largest and longest running annual conference in shared services, the awards ceremony recognized industry best practices and rewarded the efforts of organizations who have demonstrated excellence in the outsourcing world.