Infosys BPM wins Bronze at Global Brandon Hall Group HCM Excellence Awards 2022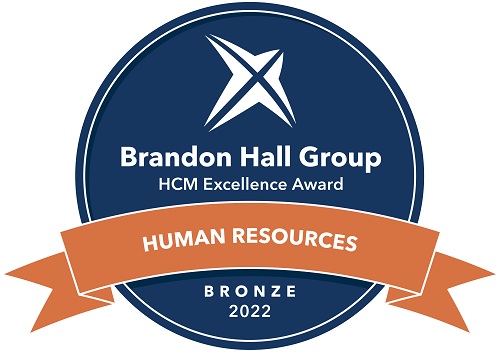 Infosys BPM has won Bronze at Global Brandon Hall Group HCM Excellence Awards 2022, in the Best Unique/ Innovative HR Program category. This is one of the most prestigious and sought-after awards in the industry.

Infosys BPM won this award for showcasing an award paper on Accelerate and Transform Talent, that demonstrated the skill tags initiative and the techno domain master class programs that Infosys BPM delivers for the leadership to be future-ready. The submission also detailed the organisation's strategic and proactive approach to build the skills for future, at all levels.

The award announcement was made on 18th August 2022, and the winners will be honored at the HCM Excellence Conference 2023, in Florida, U.S.A.
About Brandon Hall Group
Brandon Hall Group is a research and analyst firm, with more than 10,000 clients globally and 25 years of delivering research-based solutions that empower excellence in organisations around the world through their research and tools, each and every day. Brandon Hall HCM Excellence Awards recognise the best organisations that have successfully deployed programs, strategies, modalities, processes, systems, and tools that have achieved measurable results. The program attracts entrants from leading corporations around the world, as well as mid-market and smaller firms.