Infosys BPM Wins CMS Asia 2022 Award
Infosys BPM has won the prestigious Content Marketing Summit (CMS) Asia 2022 Award, under the Content Marketing Campaign of the Year - B2B category.

The Infosys BPM Marketing team won this award on the basis of showcasing a campaign which helped the team take the Infosys BPM Geographic Information System (GIS) services to the market. The team's success in building a robust brand around these new and evolving services, and engaging audience across multiple industries was the driving factor behind this recognition.

Held on 10th of June during the virtual Content Marketing Awards APAC Edition 2022, the Marketing-specific event saw marketing professionals, publishers, and content creators from a diverse set of fields and sectors hailing from across the globe.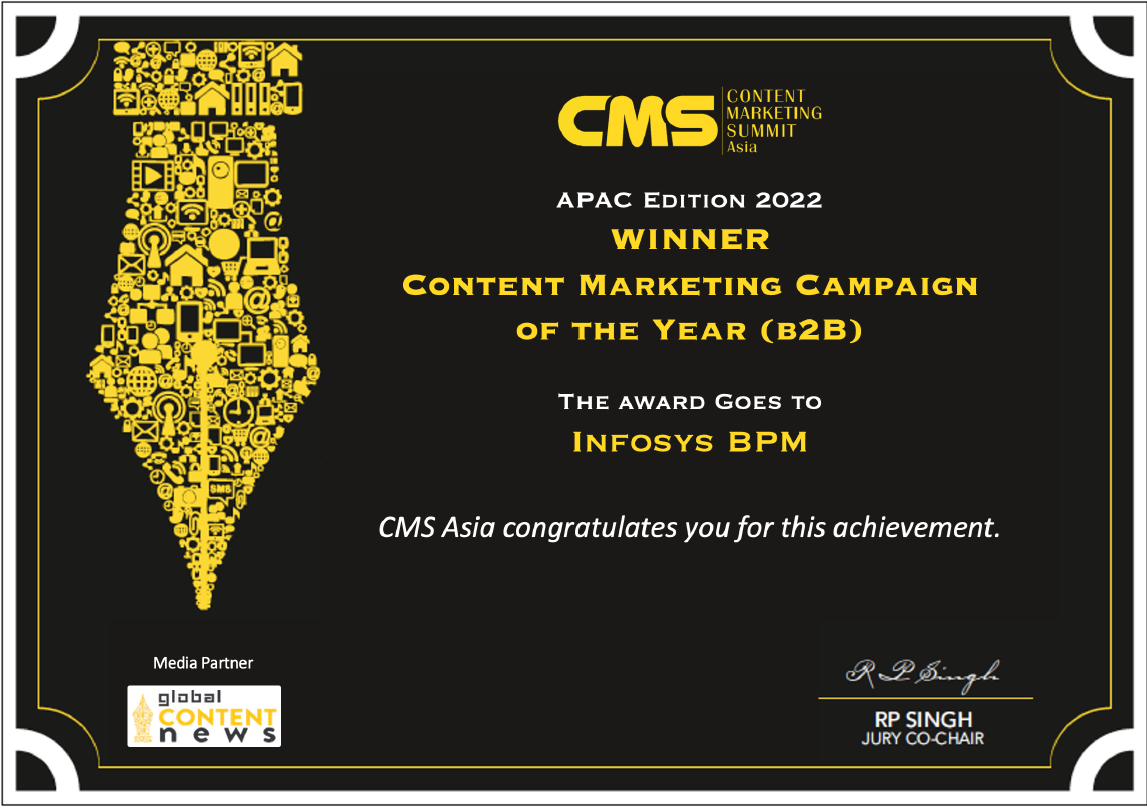 About the CMS Asia awards
The Content Marketing Summit (CMS) is a leading marketing event that acts as an exclusive platform for leading, creative and renown minds, brands, publishers, technology enablers and practitioners from across the globe to come together and explore the depth, scope, and potential of content marketing. These awards are an effort to felicitate brands, agencies, and individuals raising the bar every year with their fantastic ideas in Content Marketing.