Infosys BPM is a leader in both Procurement BPO Services and Digital Transformation - ISG Provider Lens™ Procurement BPO and Transformation Services Report 2022, Australia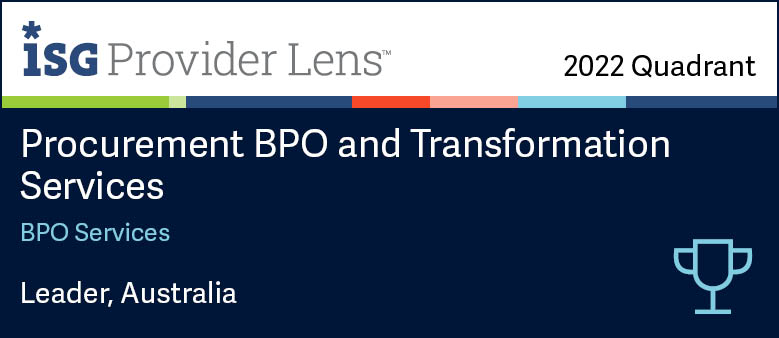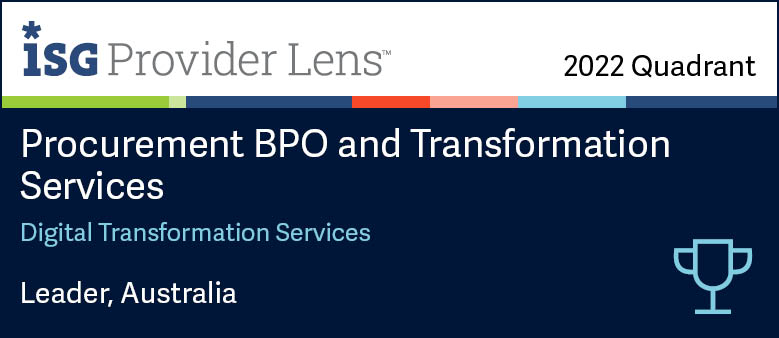 Infosys BPM has been recognised as a Leader in the BPO Services and Digital Transformation Services categories in the ISG Provider Lens™ Procurement BPO and Transformation Services quadrant study for the Australian market in 2022.

The study focuses on the procurement BPO and transformation services market and evaluates service providers in two ways: the provision of procurement BPO that enables more efficient and sustainable procurement functionality and operation and the provision of services that give existing procurement organisations and operations a future-ready, digitally agile status that enables significantly improved value.
Highlights
Infosys BPM demonstrated the following strengths as a Leader in BPO Services and Digital Transformation Services:
Infosys Portland Group: The Portland acquisition, which took place close to 10 years ago, was a game changer for Infosys in the local market and across the company. It helped to establish long-term scale and success across both Procurement BPO and transformations services.
Infosys BPM leverages its proprietary tool Nia™, which combines AI and robotics to increase productivity and process effectiveness in procurement.
Infosys BPM Diamond Framework for procurement enables policy development and alignment with corporate support while identifying different types of spend such as strategic, complex, and non-core.
With its investments in AI, Infosys BPM provides the benefits of global delivery to clients in the procurement space.
"Infosys is a leader in Australia's procurement BPO services for its intellectual property and strong pool of local resources"

- Phil Hassey, Strategic Advisory Analyst
About ISG Provider Lens™
The ISG Provider Lens™ 2022 – Procurement BPO and Transformation Services research study analyzes the relevant software vendors/service providers in the Australia market, based on a multi-phased research and analysis process, and positions these providers based on the ISG Research methodology.
To download custom version of the full report, please click here