Infosys Recognized as a Leader in ISG Provider Lens™ 2023 Retail & CPG Services reports – Managed Services in the US and Europe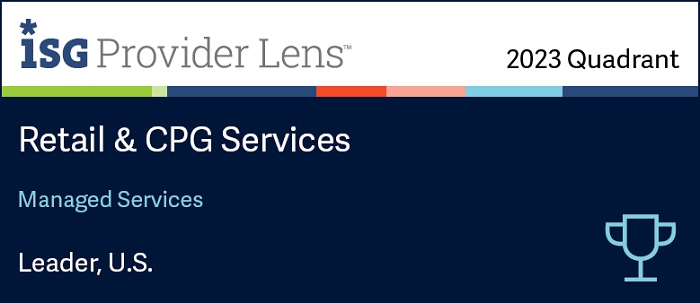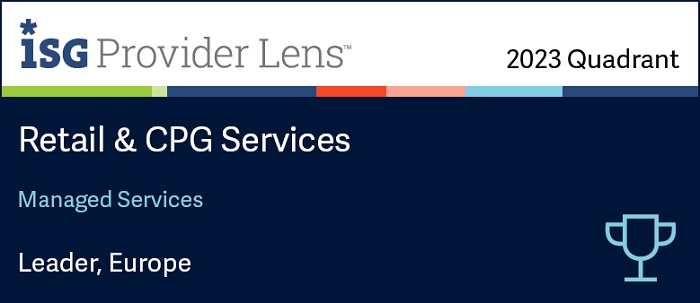 In today's consumer markets, retail and consumer packaged goods (CPG) companies are becoming alike in their operations and aspirations due to changing consumer behaviour, technological advancements, and market dynamics. Many companies are adopting a direct-to-consumer (D2C) sales approach to widen their customer reach through own-brand stores and online channels. Even the companies that do not pursue D2C sales are improving their customer relationships through loyalty programs, highly personalized marketing and offers redeemable at stores. The COVID-19 pandemic forced many retail and CPG companies to rapidly adopt digital technologies to meet changing consumer demands. Meanwhile, customer behaviour continues to evolve as consumers rediscover in-person shopping or discover new preferences.
In this space, Infosys has been recognized as a Leader in the ISG Provider Lens™ 2023 Retail and CPG Services reports – Managed Services in the US and Europe. The research study analyzes the relevant software vendors/service providers in the Europe & U.S. market, based on a multi-phased research and analysis process, and positions these providers based on the ISG Research methodology. For this report, ISG assessed 27 service providers and categorized them as Leaders, Product Challengers, Contenders, and Market Challengers, based on their capabilities and market impact.
The reports highlighted Infosys' strengths with regards to the following:
Managed services portfolio: Infosys has developed industry-specific tools and platforms offering application management services and analytics services with real-time data visibility into IT infrastructure. Infosys Live Enterprise Application Management Platform has self-healing capabilities and aims to improve business efficiency and predictability in IT operations.
Automation-enabled services: Infosys has developed a repository of over 26,000 reusable IT project service bots. These enable clients to run operations through autonomous integration with backend systems and handle complex conversational workflows effectively with reduced effort.
Cloud DevOps services: Powered by Infosys Cobalt, a set of services, solutions and platforms, Infosys' Cloud DevOps services aim to minimize efforts and costs and maximize scalability and reliability. The company has developed reusable libraries across technology stacks for DevOps and AIOps, and introduced a pay-for-performance managed services model that incorporates metrics for speed, stability and quality across the plan, build and run.
"Infosys brings a strongly cognitive- and security-oriented approach to managed services for its retail and CPG clients."

- Philip Carnelley, Lead Analyst
To read the full reports, please visit:
The US report: https://www.infosysbpm.com/newsroom/analyst/documents/managed-services-report-us.pdf
Europe report: https://www.infosysbpm.com/newsroom/analyst/documents/managed-services-report-europe.pdf
For more information on Infosys BPM's offerings, please click on Retail and CPG