Infosys recognized as a Rising Star in 2 domains by ISG Provider Lens™ Contact Center – Customer Experience Services Global 2021 report
Infosys has been recognized as a Rising Star in ISG Provider Lens™ Contact Center – Customer Experience Services Global 2021 quadrant report under the AI & Analytics and Digital Operations domains. The study evaluated service providers based on the different offerings they bring to the client's table to address modern customer experience requirements in each quadrant and each region under the following criteria:
Digital Operations
AI and Analytics
Work-from-Home CX Services
Social Media CX
Post-pandemic, several changes happened that impacted businesses in some way or other. Some of the changes, however, were irreversible. On the other hand, end-consumer buying behavior saw dramatic shifts and businesses are scaling to adapt to these changes. As the contact center industry rapidly evolves to address the consumers of the future and their needs, businesses are beginning to realize the need for newer technologies and operating models. Accelerating transformation has become a priority item for all businesses.
Highlights
Infosys demonstrated the following strengths across multiple quadrants: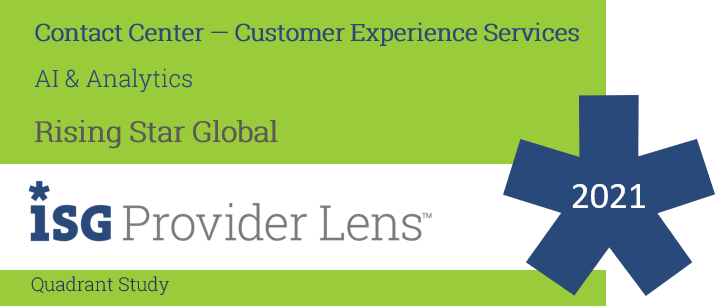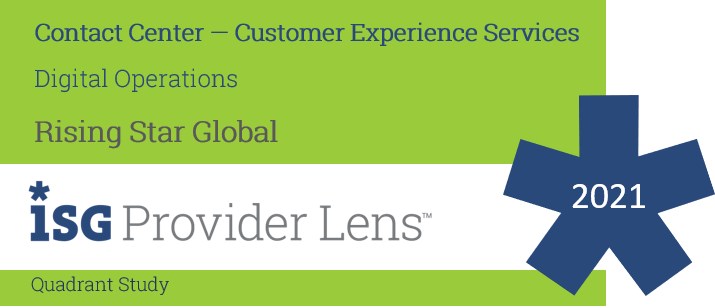 Flexible pricing models: Infosys offers various pricing models, making it easy for clients to engage and reap the benefits. The hybrid model has been chosen by 60% of customers, with 'Pay only for what you use' being the second-most popular option. With an approach to flexible pricing models, Infosys has built a highly progressive commercial model.
Promising growth rate: Infosys has bagged 21 deals in the last 12 months, of which 5 are large wins. Its client base grew to 90, and its revenue is expected to grow by 42% in 2021. As a recent entrant, Infosys has an impressive growth rate and aggressive growth.
Infosys Cortex modular services: As a company, Infosys houses various capabilities and proprietary solutions that can be leveraged across service lines and industries. To align it to CX services, Infosys launched Cortex, a microservice, building-blocks based platform that brings the best of all the solutions into one platform, addressing automation, analytics, user experience, agent experience, hiring, and training.
To download custom version of the full report, please click here