Date November 11, 2021
Time 11:30 AM – 12:10 PM EST/ 9:00 PM - 9:40 PM IST
Topic Accounts Payable Transformation: A real world view perspective.
Recording Link
Event Overview
Infosys' digital and transformation experts will share their hands-on-experience on digitalization and key trends which are emerging in the Accounts Payable space with Finance functions across the globe coming under greater pressure to operate leaner, reduce cost-to-serve and at the same time ensure predictability and stability of processes.

Infosys will also present its end-to-end AP Platform which will provide a preview into the kind of future digital platforms which are emerging in the AP space enabling Finance functions to shift from maintaining capital-intensive back offices and related technologies to more agile Pay-per-Use or Pay-by-Outcome operating models.
Speakers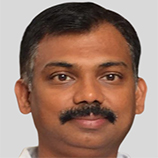 Hariprasad B K
AVP & Head - Digital Business Services, Infosys BPM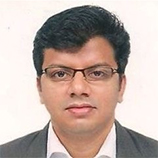 Sandeep Sahadevan
Head – Key Solutions, F&A, Infosys BPM
Registration URL : https://www.ssonetwork.com/events-ap-automation-summit