Infosys recognized as a Leader in ISG Provider Lens™ Finance and Accounting Outsourcing (FAO) Services Global 2022 study
Infosys BPM has been recognized as a Leader in ISG Provider Lens™ Finance and Accounting Outsourcing (FAO) Services Global 2022 study under Procure-to-Pay (P2P), Order-to-Cash (O2C), Record-to-Report (R2R), and Financial Planning and Analysis (FP&A) service quadrants. The study evaluated outsourcing providers on the following criteria: demonstrate a strong vision to grow the F&A practice, bring in deep domain and technology expertise, have a strong partner ecosystem, provide vertical-specific platform solutions, employ design thinking or alternative methodologies, possess domain expertise to deal with core finance functions and lead digital implementation, and showcase referenceable case studies.

The FAO outsourcing market is heating up. The pace of change in FAO, fueled by the impact of the COVID-19 pandemic, continues to accelerate. Providers report an increase in customer demand for FAO and related services in 2022 along with a stronger appetite for breakthrough transformations in this space. The increased integration of finance processes and data with other functions such as marketing, sales, and procurement indicates that CFOs have an important role in delivering more value and an improved CX to internal and external stakeholders.

The Infosys BPM proprietary F&A products are built upon its Live Enterprise Architectural Principles (LEAP) framework, designed to drive transformation across the finance function. The framework produces value by making a finance organization adaptive, future-focused, and a center for connecting stakeholders to a real-time view of financials while ensuring high stakeholder satisfaction.
Highlights
Infosys BPM demonstrated the following strengths across multiple quadrants.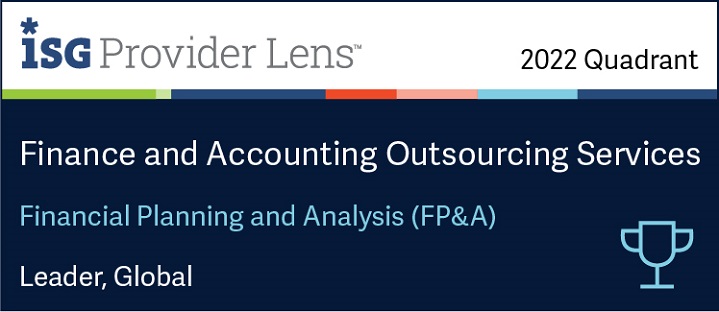 FP&A services:
Infosys leverages a strong focus on customer outcomes and the use of consulting-based approaches to optimise customers' FP&A requirements and 450+ financial analysis consultants. Its analytics capabilities cover the following solution areas: digital predictive costing, cost impact analysis, asset inventory optimisation, and financial statement prediction.
Download Report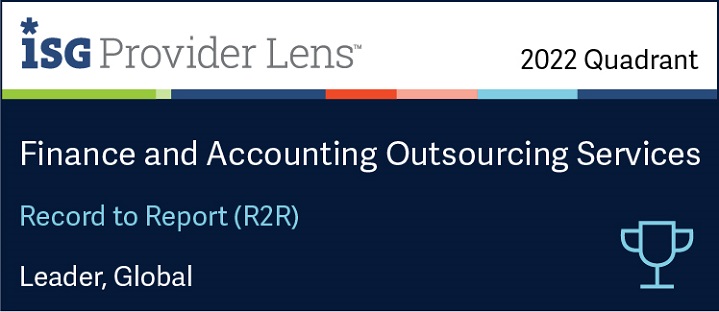 R2R services:
The Infosys Transaction Reconciliation System (ITRS) is a comprehensive operations system that enables enterprises to harness the power of process inclusivity to deliver best-in-class transaction matching and reconciliation functions.
Download Report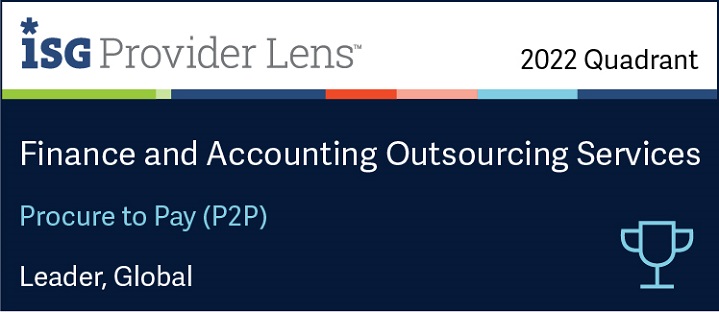 P2P services:
The Infosys BPM accounts payable on cloud (APOC) is a touchless end-to-end managed service for the invoice-to-cash process. Built on LEAP principles, the platform comprises an accounts payable cockpit, smart OCR, case management workflows, AI and machine learning engines, bot library, supplier chatbot, and supplier self-service portal.
Download Report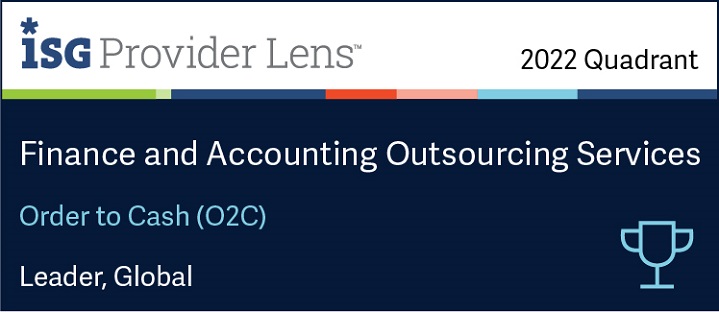 O2C services:
The comprehensive proprietary O2C solutions and strong transformation capabilities mark Infosys BPM as a leader in O2C. Its center of excellence for process mining and discovery is an integral part of its transformation approach. The center of excellence combines experience and capabilities across domain, business processes, project delivery, automation, and process mining to drive holistic automation.
Download Report
To download custom version of the full report, please click here