Date Aug 03, 2021
Time 9:00 AM EST / 02:00 PM BST
Topic The New Normal for Enterprise Finance - Building Finance Resiliency & Scaling the Business
Click for more details
Event Overview
The words agility, resiliency and digitization were probably the most over-used words during the pandemic, and with good reason, as they form the very basis of the modern and future finance function. With organisations evolving rapidly post pandemic, GBS organisations and Finance functions needs to be come 'alive' to future proof their strategy.

As the pandemic caused many organizations to hit the re-set button, and navigate to their next -now is the time to re-imagine enterprise finance.

To assist in moulding your future operating design, this session will cover:
What long-term changes have finance departments created during the pandemic?
Evolution beyond GBS 3.0 – How a Global organization is progressing through their GBS evolution?
What attributes should  a ' Live Finance' organization have ?
Speakers
Florence Mui
Senior Vice President, Head of Global Business Services, Philips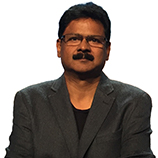 Vinay G Rao
VP & Strategic Business Practice Head - F&A, Infosys BPM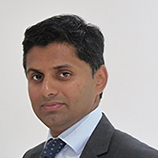 Prasanth Nair
Global Practice Engagement Leader, F&A and GBS Services, Infosys BPM
Registration URLhttps://www.ssonetwork.com/events-finance-transformation-digital/agenda/day-one